Coca-Cola to Bottle In Burma and 2 Other Dow Movers to Watch
The Coca-Cola Company (NYSE:KO): Current price $41.31
On Tuesday, Coca-Cola began bottling its soft drink in Myanmar (formerly and sometimes still known as Burma), as part of a planned five-year, $200 million investment after being without local production for over 60 years. Coke announced in a press release the ceremonial inauguration of its bottling plant in Hmawbi Township, a suburb of Yangon (Rangoon), the country's largest city, with its local partner Pinya Manufacturing Co. The return of Coca-Cola reflects the opportunities American firms now see in Myanmar as it regains a free market economy following decades of military rule.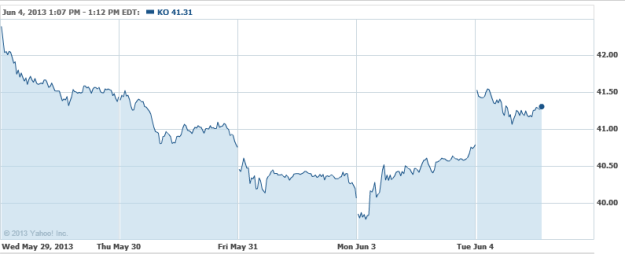 JPMorgan Chase & Co. (NYSE:JPM): Current price $54.56
The Wall Street superbank has lost its global energy market risk executive Francois Mantion to Sberbank CIB, which is the investment-banking division of Russia's number-one lender, which reinforced its fixed-income, currencies and commodities team with the hiring, which also included Raymond Bird from The Royal Bank of Scotland Group (NYSE:RBS). Mantion joins Sberbank as chief of commodity trading, according to an e-mailed statement on Tuesday from the Moscow-based lender, which has been adding bankers so as to rival VTB Capital 18 months after purchasing Troika Dialog, Russia's oldest brokerage.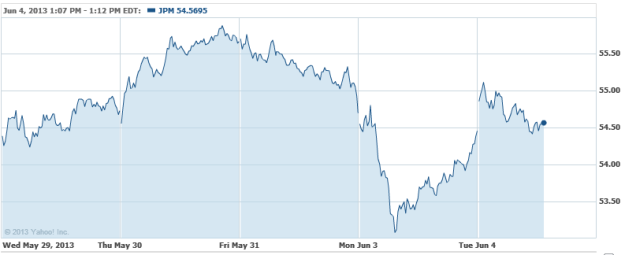 General Electric Company (NYSE:GE): Current price $23.53
The GE Foundation is working jointly with the Ministries of Health in Cambodia, Indonesia and Myanmar in order to implement programs that will enhance access to healthcare throughout these nations. The projects are defined by means of collaboration with Ministries of Health based on pressing needs. The projects include improving infrastructure with tech and training at public hospitals and clinics, growing the pipeline of primary care physicians in the public sector, and enhancing maternal and newborn care to reduce infection and mortality rates.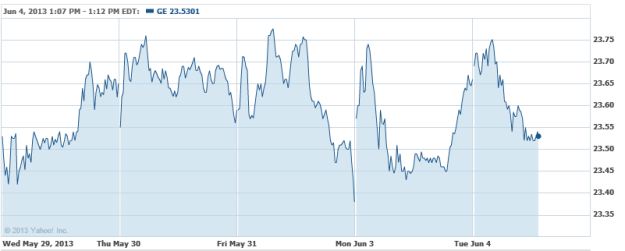 Investing Insights: Is Dunkin' Brands a Sweet Investment?