Coca-Cola's Aging Board, FAA Can't Ground Boeing's Earnings, and 3 Other Hot Stocks
Coca-Cola (NYSE:KO): The world's largest soft drink maker is gearing up to replace its rather geriatric board with a younger set, as its members — some well into their 70s and 80s — are expected to step down from their positions. A younger crowd could change the direction that the company has been moving in, particularly in regards to merger and acquisition activity.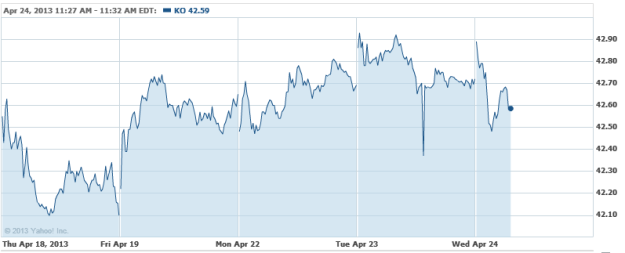 Boeing Co. (NYSE:BA): Despite heavy headwinds (pun fully intended), Boeing managed to top analyst expectations, even whilst 50 of its ground-breaking 787 planes sat on tarmacs worldwide under an FAA flight ban. Earnings clocked in at $1.73, $0.26 above expectations, while revenue of $18.9 billion just missed $0.3 billion. Operating margins rose 80 basis points, and the company reaffirmed its 2013 full year guidance of $82-$85 billion, and earnings per share of $6.10-$6.30.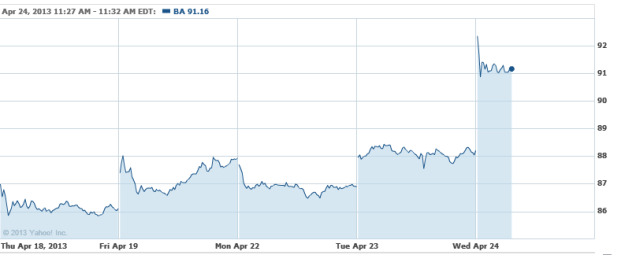 Corning (NYSE:GLW): Corning has joined the large group of companies that exceed earnings expectations but fall short on revenue. Earnings of $0.30 per share beat by $0.06, although revenue of $1.8 billion missed the mark by $.16 billion. Display Technologies LCD glass price declines were less significant in the first quarter than in the fourth quarter, falling in-line with the company's expectations.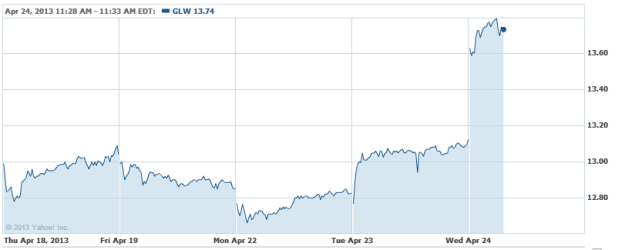 Procter & Gamble (NYSE:PG): The home goods giant delivered $0.99 per share earnings for the third quarter, beating estimates by $0.03. Revenue came up short — $20.6 billion, $0.14 billion off the mark. Organic sales grew 3 percent, and cost savings were able to improve the company's bottom line. The company also raised its quarterly dividend by 7 percent earlier in the month.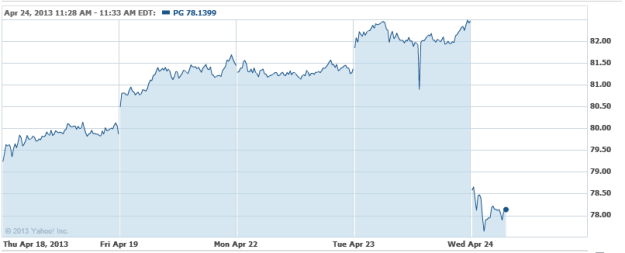 Conn's Inc. (NASDAQ:CONN): Oppenheimer has initiated coverage of Conn's, and bullishly placed an Outperform rating on the stock with a price target of $54. The move away from electronics and added emphasis on furniture sales has caused the company's stock to strengthen, and has started to pay off as its bottom line improves.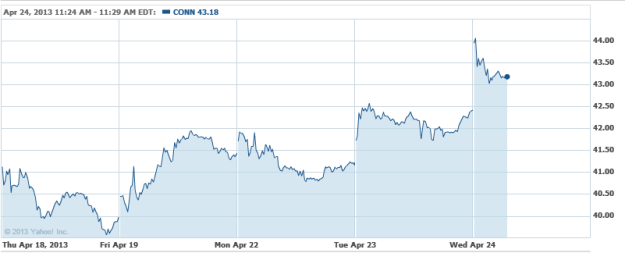 Investing Insights: Is Nike Still a Goddess of Victory?