Ford Motor Co (NYSE:F) chief Alan Mulally protested Japan's fiscal and monetary policies that led to an 8 percent decline in the value of the yen against the dollar this year, calling it a devaluation of the currency. Mulally also called Japan "the most closed automobile market in the world," and demanded that the country not be admitted to talks for the Trans-Pacific Partnership (TTP), a U.S.-led Pacific free trade pact, until it removed nontariff barriers on vehicle imports and distribution, and opened up its market to more US-built cars. Earlier this month, Japanese Prime Minister Shinzo Abe had indicated the country's interest in participating in the negotiations on TTP.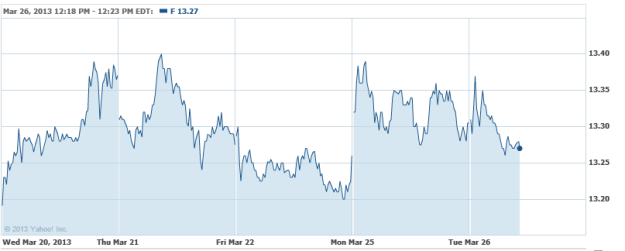 Speculation is rife on whether Teck Resources Ltd (NYSE:TCK) could bag Rio Tinto's (NYSE:RIO) majority stake in Iron Ore Company of Canada, given Teck's long-standing intention to get into the iron ore business. Apparently, the deal makes excellent sense but BMO Capital Markets analyst Meredith Bandy would beg to differ. The first problem could arise with price. She estimates that Teck could possibly bid up to $3.7 billion for the 58.7 percent holding, but this might not be good enough for Rio, who might hold out for about $4.1 billion. "On BMO Research's estimates, Rio Tinto does not need cash from an IOC sale and is unlikely to entertain low bids," Ms. Bandy writes. "Also, Mitsubishi owns 26.2 percent of IOC and has right of first refusal on the Rio Tinto stake."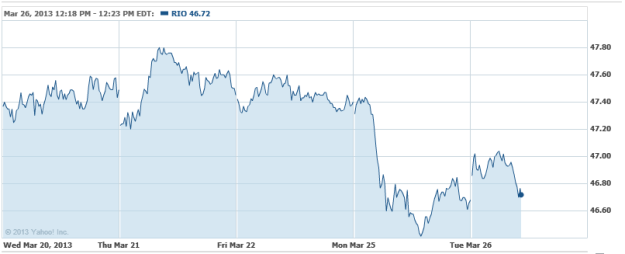 B. Riley at Barron's estimates Coinstar (NASDAQ:CSTR) still has room for a 40 percent appreciation even though the stock has been making bullish moves through this month. The analyst feels investors have underestimated the scope and size of the physical DVD rental market, as well as the upside from Redbox' foray into digital streaming.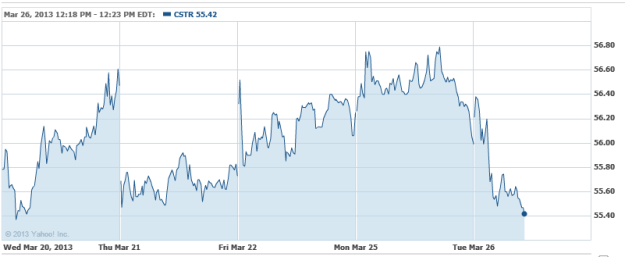 The Department of Transportation has pulled up Exxon Mobil (NYSE:XOM) for not taking preventive action to avoid damage due to flooding to an oil pipeline located under Montana's Yellowstone River bed. The company has been hit with a $1.7 million fine for the failure, which could have been avoided had the company paid heed to two warnings from federal and local officials about the potential for flooding. The damaged pipeline spilt 1,500 barrels of crude into the river, and DOT officials allege the company failed "to minimize the volume of oil released from any section along the pipeline's" 69 miles, by delaying the shut down of the ruptured pipeline, thereby increasing the size of the spill by almost two-thirds. For Exxon, $1.7 million may be just a slap on the wrist, but the company said it was committed to learn from the incident and that it had incorporated findings from the incident into operator training as well as procedures on the operation of remote control valves on pipelines.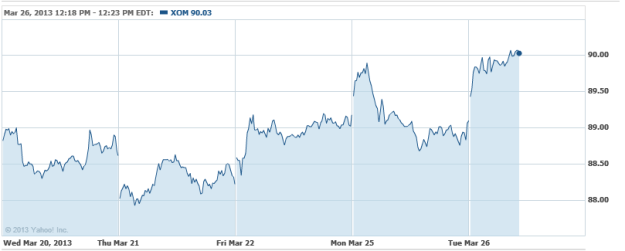 Investing Insights: Can Amazon Continue Its Bull Run?