Coke Campaigns for China's Carbonation with $4B Investment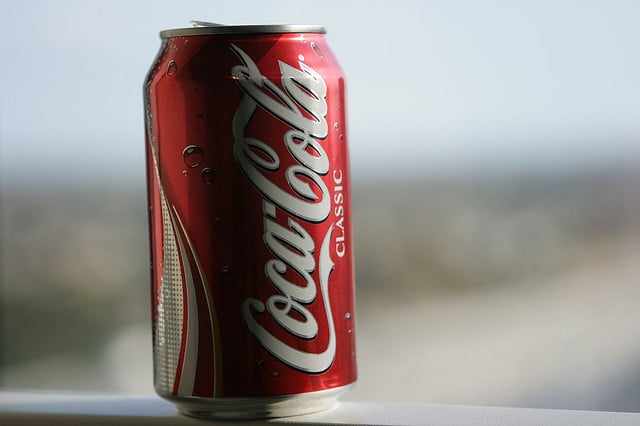 The Chinese have proven that they love their Coca-Cola (NYSE:KO), but could their hearts have been won by another beverage suitor? Coca-Cola Co. sure hopes not, and it is investing $4 billion in the country in the next few years to make sure it keeps its arrow in China's heart.
According to Reuters, the world's largest beverage company said in an interview in Shanghai on Wednesday that it will invest more than $4 billion in China from 2015 to 2017 as it works to build more factories and launch more products better catered to Chinese consumers. Currently, Coca-Cola has a 421 billion yuan share in the country's soft drink market, but that figure is slipping. Market research firm Euromonitor reported that the company held 16 percent market share by total volume in 2012, down from 16.6 percent five years ago.
Coke is still the leading beverage maker in China, but it now faces the competition from rising companies that offer healthier drinks and herbal teas. Reuters reports that one such competitor is Ting Hsin International Group, which owns food and beverage maker Tingyi Cayman Islands Holdings Corp., the second-largest drinks maker in the country. The Tianjin, China-based company has increased its market share from 8.8 percent to close to 12 percent in the same period in which Coke suffered losses, and that trend doesn't look to be curbing.
The problem that Coke faces in China is the same one it is currently experiencing in the United States, and that is that consumers are increasingly becoming more health-conscious and opting for alternatives for the once popular, sugar-laden sodas. China consumers especially are now enjoying their local-style herbal teas, as evidenced by local company JDB's success. The beverage maker sells a popular herbal tea called JDB Red Can that, despite its high price, is now outselling Coke in many Chinese provinces.
With its new $4 billion investment, the Atlanta, Georgia-based Coke will likely focus on new products that can better appeal to its health-conscious consumers. The beverage maker even maintained on Wednesday to Reuters that it would be willing to consider working with local firms.
Don't Miss: More Than Salads: 6 Healthy Foods That May Surprise You.