Coke "Most Effective Brand," Teva Launches Generic Viagra, and 3 More Hot Stocks
The Coca-Cola Company (NYSE:KO): Coca-Cola was just named "the most effective brand in the world" by Effie Worldwide, replacing last years victor McDonald's. Coke came in second last year to the fast food giant, and will be honored this year as creative marketer of the year. The recognition is at odds with New York mayor Michael Bloomberg's effort to link Coke products to obesity and discourage consumption.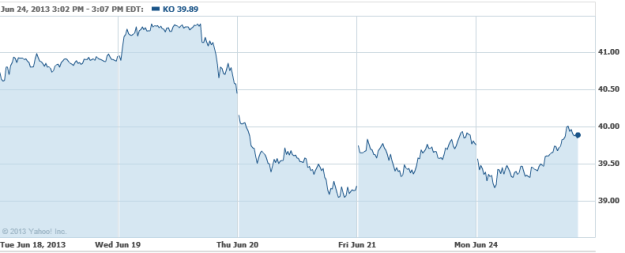 Teva Pharmaceuticals  (NYSE:TEVA) has begun distributing a generic version of the drug Viagra across Europe as patents on the iconic prescription medicine expire. Countries Teva has begun selling in include, Germany, the United Kingdom, Italy, the Netherlands, Switzerland, Ireland, Austria, Belgium and Denmark.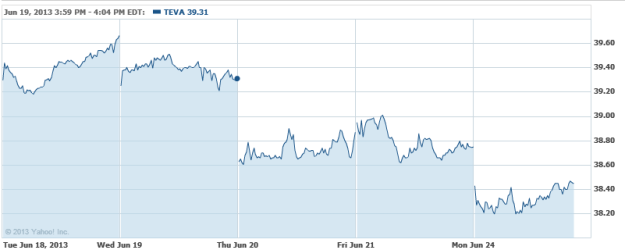 Tenet Healthcare (NYSE:THC): Tenet Healthcare has announced it will acquire smaller competitor Vanguard Health Systems Inc (NYSE:VHS) for $4.3 billion dollars including debt, as the company attempts to expand into different markets. $2.5 billion of the sale was debt held by Vanguard.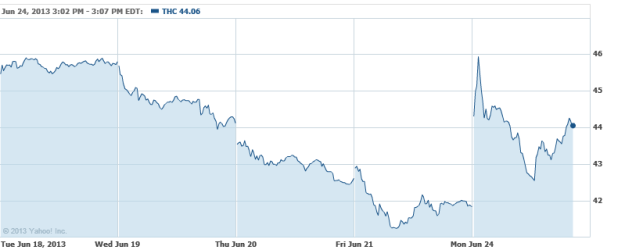 Allergan (NYSE:AGN): Allergan Inc is facing a lot of pressure today after news last Friday by the FDA that they approved generic versions of Allergan's Restasis drug. Their price target was lowered from $90 to $79 after the FDA cleared a non-clinical pathway for competitors to reach market.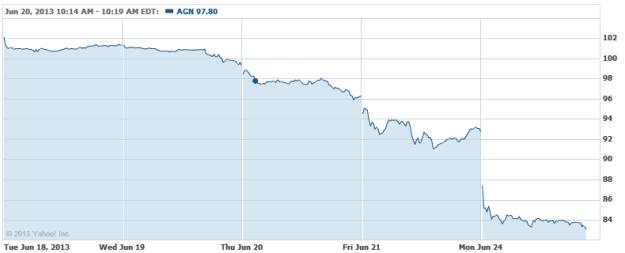 Don't Miss: Tenet Healthcare Acquires Vanguard in Preparation for Obamacare.