Colgate Gives Conference Call Date and 2 Stocks Riding 52-Week Highs
Colgate-Palmolive Company (NYSE:CL): Closing price $118.84
Colgate will present a live webcast of its 2013 first quarter earnings conference call on Thursday, April 25 at 11:00 a.m. Eastern Time. The call will be hosted by Chairman, President, and Chief Executive Ian Cook, and Senior Vice President, Investor Relations, Bina Thompson. Shares closed up 0.48 percent on Thursday at $118.84, and have been traded in a 52-week range of $96.21 to $119.19.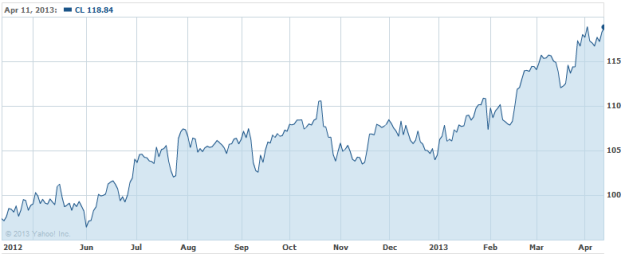 The Walt Disney Company (NYSE:DIS): Closing price $60.55
The Wall Street Journal is reporting that Disney has closed 31-year-old game-development division LucasArts and laid off some 200 employees who worked there. New Star Wars universe games, if there are any on the way, will be published elsewhere. Tim Beyers of Motley Fool Rule Breakers and Motley Fool Supernova, says that it was a good move.  Researcher NPD estimated LucasArts' revenue at only $55 million in 2012, down sharply from $175 million in 2006. Shares closed up 0.73 percent on the day at $60.55, having been traded between $41,25 and 60.67.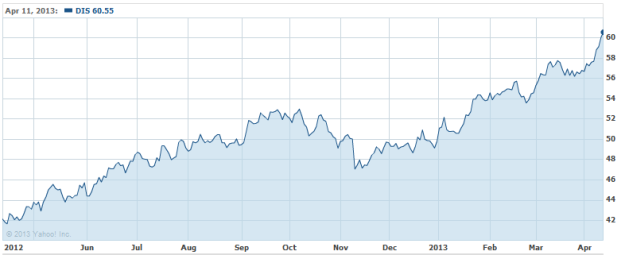 Duke Energy Corporation (NYSE:DUK): Closing price $73.17
Duke Energy's commercial business division Duke Energy Renewables, on Wednesday reported it has bought two commercial solar power projects near Twentynine Palms, California, from project developer SolarWorld, which is the biggest domestic solar manufacturer for more than 35 years. The twin projects, Highlander Solar 1 and 2, are in close proximity and will be managed as a single operation. It will collectively generate 21 megawatts of renewable energy, sufficient to power more than 4,000 average homes yearly. Shares closed up 0.52 percent on Thursday at $73.17, and have been traded in a 52-week range of $59.67 to $73.45.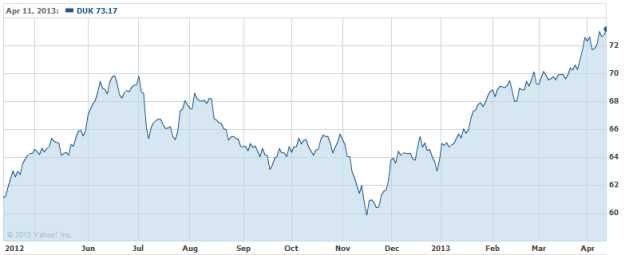 Investing Insights: Can Kellogg Continue This Bull Run?