Colleges With the Lowest Student Debt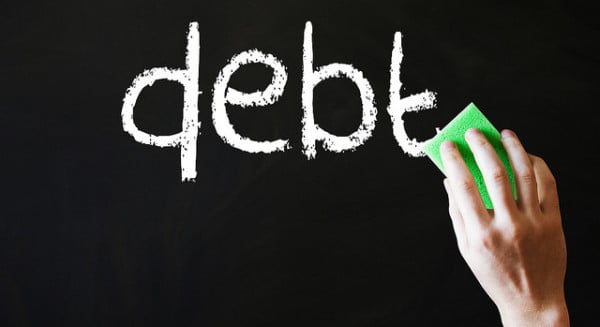 It's not exactly news that the cost of higher education grows every year, forcing students to take on staggering amounts of debt to finance their educational and career goals. Recent studies have shown that 58 percent of college graduates between the ages of 18 and 29 have student debt, and the average student debt burden is around $27,000. Graduates are now also facing an incredibly challenging job market, so many are unable to pay back the steep loans they took out, thinking that their degrees would lead to a high-paying job.
In the third quarter of this year, the Federal Reserve's Household Debt and Credit Report found that student debt increased $33 billion from the second quarter to a total of $1.03 trillion — it's the first time the Fed has measured student debt higher than $1 trillion. Such ballooning figures have led many to question whether the cost of higher education is worth it.
The nonprofit Institute for College Access & Success recently released its Project on Student Debt, which measured the debt taken on by students graduating in the class of 2012. It compiled a list of 20 U.S. schools where graduates leave with the least debt on their shoulders. Pursuing an education at one of these schools is possibly the best option for students who believe that higher education is extremely valuable but also don't want to leave saddled with debt in the face of an uncertain future.
Students graduating from the low-debt colleges leave with an average of between $4,450 and $11,750 in loans. Some of the programs that saw students graduate with the lowest debt are what ars referred to as "work colleges," where students work for the university to pay their tuition and fees. Berea College in Kentucky and the College of the Ozarks in Missouri are two work colleges that made the list, which can be found in full here. Princeton University also cracked the top 20, which may be surprising due to its status as an Ivy League school. Princeton pledges to help students meet their full need through grants and work study.
While attending college may not be the right choice for everyone, higher education should not become an option only available for the elite that can afford it. Choosing a school based on the average student debt of its graduates is one way for students to still attend college without graduating with back-breaking loans.
Follow Jacqueline on Twitter @Jacqui_WSCS
Don't Miss: Super Bowl Ads: Fox Scores a $4 Million Touchdown.