Comcast Addresses Mobile Threats and 4 Media Titans Making Waves
AOL, Inc. (NYSE:AOL): Current Price: $31.32
AOL closed down AOL Government, but it isn't obvious by visiting the site. A source has said that AOL shut Government down after only eight months of publishing and it let go off all staffers, however, the site continues "updating" with content from additional AOL verticals and links to sites, like CNN.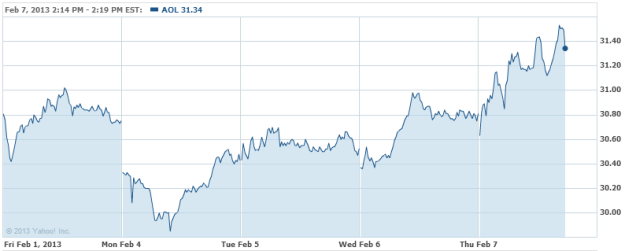 Netflix, Inc. (NASDAQ:NFLX): Current Price: $182.46
In an effort to reduce costs, it was announced recently that the U.S. Postal Service would end Saturday delivery in August of 2013. While the announcement comes as no surprise to the street (the Postal Service has been warning of its possibility for years), it still holds serious implications for companies that depend on door-to-door delivery such as Netflix.
Are these stocks a buy or sell? Let us help you decide. Check out our Stock Picker Newsletter now.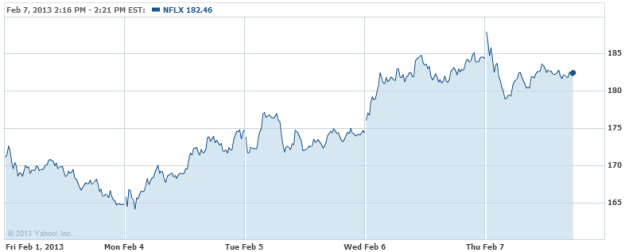 Comcast Corporation (NASDAQ:CMCSA): Current Price: $38.50
The company is addressing mobile device security threats with a new app called Constant Guard Mobile, released on Thursday. The app assists in preventing online threats from phishing attempts, identify theft, and fraudulent websites.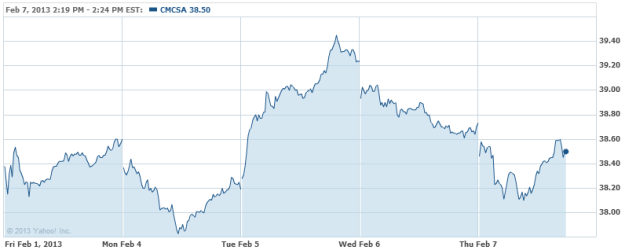 News Corp. (NASDAQ:NWSA): Current Price: $27.49
News Corp. has intentions to continue on its course with its 39.1 percent stake in British Sky Broadcasting (BSYBY) as of now, but COO Chase Carey indicated that the group is also considering the long-term case for either selling its stake or trying again to take full control, according to Financial Times. News Corp. executives predicted that Liberty Global's (NASDAQ:LBTYA) entry into the U.K. pay-television and broadband market with its purchase of Virgin Media (NASDAQ:VMED) would not have much effect upon the competitive landscape, the report added.

Viacom, Inc. (NYSE:VIA): Current Price: $61.76
Nickelodeon and Activision Publishing, which is a wholly owned subsidiary of Activision Blizzard (NASDAQ:ATVI), announced a global, multi-year deal to develop and publish video games inspired by the new CG-animated series Teenage Mutant Ninja Turtles. Beneath this new agreement, Activision possesses the global rights to produce interactive games based on the Teenage Mutant Ninja Turtles property. Nickelodeon and all of its related titles, characters, and logos are Viacom trademarks.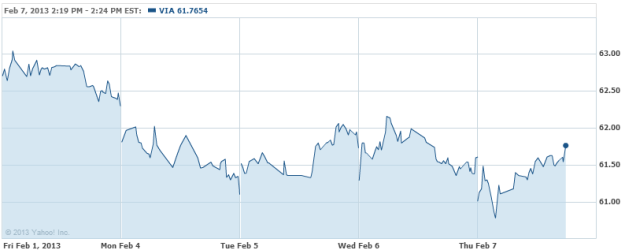 Don't Miss: How Will the News Media Make Money in 2013?