Comcast Sets Sights on Hotels and 4 Media Titans Making Waves
Netflix, Inc. (NASDAQ:NFLX): Current Price: $168.31
Last night, the company announced the pricing of an offering of $500 million aggregate principal amount of its 5.375 percent senior notes due 2021. The sale of the notes will likely close on February 1. Interest on the notes is to accrue at a rate of 5.375 percent per year and it is to be payable in cash semi-annually, beginning on August 1. According to Netflix, it intends to use about $225 million of the net proceeds from the offering to redeem its outstanding 8.50 percent senior notes due 2017, and the company plans to use the rest of the net proceeds for general corporate purposes, which includes capital expenditures, investments, working capital, and potential acquisitions and strategic transactions.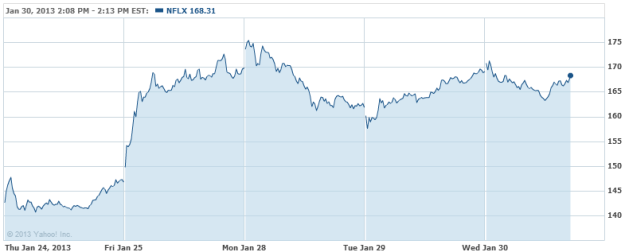 Time Warner Cable Inc. (NYSE:TWC): Current Price: $101.07
Time Warner's CNN has a new leader and already, he has made a number of changes over the past 24 hours. So far, he has hired 20/20 co-anchor Chris Cuomo to co-host a new morning show and has fired a number of CNN's longtime political analysts, Politico reports. Furthermore, the channel's executive vice president and managing editor Mark Whitaker will be departing. The website added that CNN may place a greater emphasis on lighter news stories, like sports and entertainment, than Zucker's predecessors.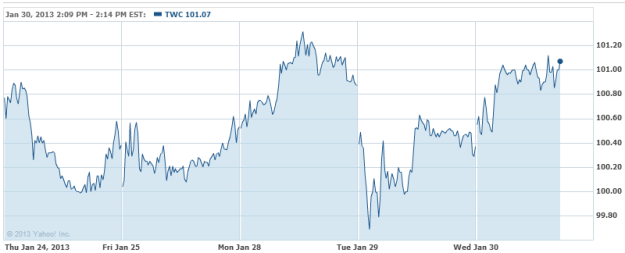 Are these stocks a buy or sell? Let us help you decide. Check out our Stock Picker Newsletter now.
Comcast Corporation (NASDAQ:CMCSA): Current Price: $39.21
On Wednesday, Comcast stated that it hopes to deliver high-speed Internet, video programming, and voice service to hotels via the launch of its Comcast Business Hospitality product suite.

DIRECTV, Inc. (NASDAQ:DTV): Current Price: $52.46
DIRECTV may add five more HD channels either Thursday or Friday. The satcaster, which added three new HD channels last week, TV Land, Lifetime Movie Channel and Investigation Discovery, has begun to show five additional high-def channels in its TV guide found on the iPad and other mobile devices.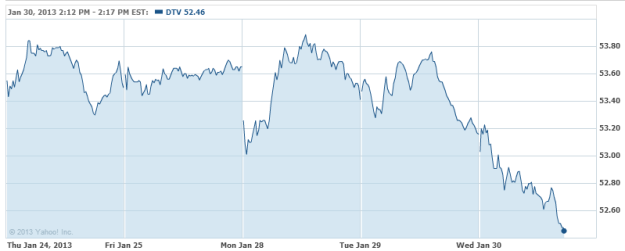 Dish Network Corp. (NASDAQ:DISH): Current Price: $37.65
Dish Network is trying to decide whether or not to offer Dish-branded home security and it has begun to lead focus groups to see the level of consumer interest in purchasing such services from a pay-TV provider.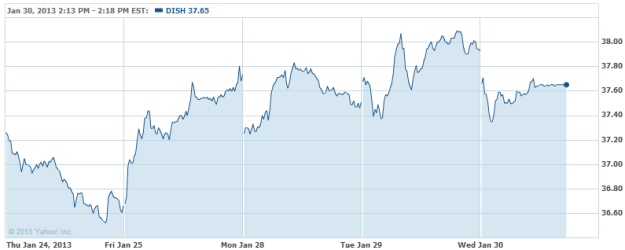 Don't Miss: Does Broadcom Have Anywhere to Grow?