Communication Gap: Markets Unconvinced by Carney's Guidance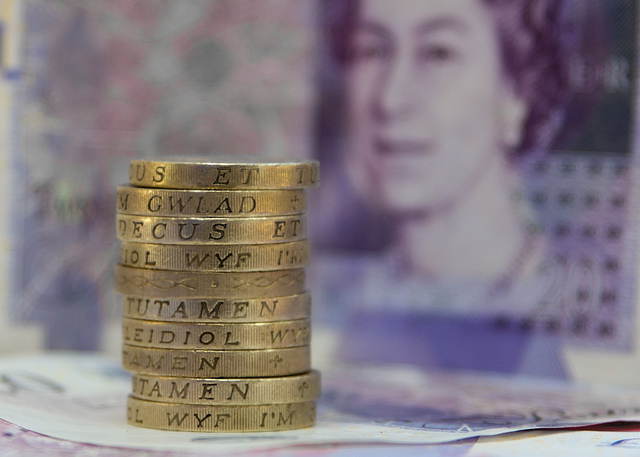 With lending already a persistent problem for growth in Europe, Bank of England head Mark Carney's explanations of forward guidance to people who might be considering borrowing, spending, or engaging in the economic process above and beyond what they are now could be crucial in facilitating growth.
Both businesses and households alike are trying to make sense of Carney's policy explanations, which are coming off as a bit cryptic, even if not intended that way. Carney has repeatedly tried to assuage markets that interest rates are not going to go up even with immediate improvements in the economy, as speculation on pound sterling futures has already driven up the price. This forward guidance is exactly the sort of thing that was supposed to stem fears of interest rate hikes, and yet Carney's so called 'knockout clauses' have people looking at the Bank of England with extreme skepticism.
Exceptions for inflation and financial disaster are somewhat telling, but inevitably ambiguous, and many still budget to spend more, even in the wake of Carney's insistence that the interest rate environment is safe. In an interview with Reuters, self-employed Briton Lawrence Harvey didn't sound too inspired.
"With so many caveats, it's hard to quantify what it actually means,"  he said, adding that, "Obviously, I want interest rates to stay low for my mortgage, but with those caveats hanging around, that's not really much of an indicator. It doesn't make me want to spend over and above what I was thinking of doing anyway."
Even financial experts are weighing in similarly, as Ned Rumpeltin, head of Group of 10 currency strategy at Standard Chartered Plc in London, told Bloomberg that it's going to take a bit more to promote stability.
"It's a very weak form of forward guidance, subject to so many conditions, so many get-out-clauses. They are going to have to work harder to change market expectations of rates sooner if we see improvements," he said.
Things aren't so different across the pond, where markets are starting to panic over quantitative easing's future. A chorus of Fed members have been admitting the program could be phased out as soon as September, though estimates on time vary, and the guidance on the future of asset purchases has markets nervous and waiting to see what comes next. Even the debate over the next central bank head is a concern for the U.S. lovers and haters of the Fed's expansive stimulus, as Fed Vice Chair Janet Yellen and Former Harvard President Lawrence Summers represent a dichotomy between slower tapering and an aggressive end to Chairman Ben Bernanke's brainchild.
The only obvious take away from all of this is the extent to which central banks affect markets and economies. At a time when many governments lack political will to reform the economy so that it might perform better, bankers like Carney and Bernanke can send capital flying and stock markets soaring, or tanking, with phrases like "explicit state-contingent forward guidance."
Don't Miss: Detroit's Bankruptcy Is Toxic For Surrounding Wayne County.