Confusion Surrounds U.S. Navy's Nixed Boeing Order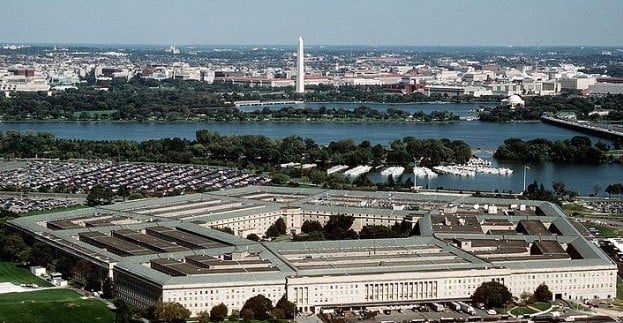 On March 1, automatic spending cuts to federal government spending, known as sequestration, began, reducing the U.S. military's budget by $37 billion and forcing the Department of Defense to make difficult decisions as to how that money is spent.
As part of the budget deal that ended the government shutdown earlier this month, Congress passed a continuing appropriations resolution that kept funding for federal programs at existing levels, meaning Pentagon spending will remain at an annualized level of $496 billion in the 2014 fiscal year, which began on October 1.
That level is about $31 billion below the amount requested by President Barack Obama, but it is $21 billion above the caps set in place by the Budget Control Act of 2011, the legislation that brought about sequestration. Therefore, the Pentagon will have to implement another across-the-board cut unless Congress inks a new spending deal that changes the law before mid-January.
The terms of the 2011 budget act allow defense spending to begin increasing in 2015, but as a defense budget analyst told Reuters last week, based on historical trends, the Defense Department spending could shrink to $415 billion. Todd Harrison, an analyst at the Center for Strategic and Budgetary Assessments think tank, explained to the news service that a budget decrease of that magnitude would force the department to dramatically cut the size of the military and cancel many weapons programs, which would cause a number of defense companies to go out of business.
"This would be, you know, catastrophic, if you will, for a lot of procurement programs," he told Reuters reporters at a briefing on the 2014 defense budget. "There would be a lot of glass on the floor at the end of this. You'd break a lot of things." Harrison later backtracked, saying his comments were not an actual prediction but merely an explanation of what could happen if the current military cutback followed the pattern of disarmament that came after the end of the Cold War,the Vietnam war, and the Korean war.
Defense officials have described the impact of budget uncertainty in equally grim terms. As William LaPlante, a principal deputy Air Force secretary, has said, the Air Force might have to forgo plans to buy four or five of the 19 F-35 Joint Strike Fighters it was scheduled to purchase, according to Reuters.
In a late October appearance before the Subcommittee on Tactical Air and Land Forces, a part of the House of Representatives's Committee on Armed Services, Army Assistant Secretary Heidi Shyu told lawmakers that more automatic budget cuts this year could force the Army to purchase 12 fewer Apache helicopters and 11 fewer Chinooks helicopters. Similarly, Sean Stackley, a Navy assistant secretary, told Reuters that budget uncertainty was force efforts to cut contracting costs.
Furthermore, even while Boeing Co. (NYSE:BA) reported that third-quarter profit soared 12 percent from the year-ago period, the strength of the commercial airplane business was forced to compensate for weakness in the defense unit, where revenue edged up just 3 percent while margins contracted and profit fell.
The aircraft manufacturer is eager to sell the Navy and U.S. allies more of its F/A-18s to extend the life of its production line. In fact, the company has worked for several years to sell the Navy additional F/A-18E/F Super Hornets, which are used on aircraft carriers, in the event that the company's more capable F-35 fighter jet is plagued by further delays. But unlike other services, the Navy's fleet of fighter jets is relatively young due to recent procurements of F/A-18 and EA-18G jets in recent years.
"There is a desire at pretty significant levels in the Navy to keep the Super Hornet line alive," as an anonymous source told Reuters, but on Thursday, the U.S. Navy canceled a notice about a possible order of up to 36 more of Boeing's F/A-18 fighter jets or EA-18G electronic warfare planes — the federal government's procurement website left some confusion as to which aircraft.
In response to the news, Navy officials clarified the situation, saying there were no plans to purchase more Super Hornets or EA-18G Growlers in the 2015 fiscal year despite the notice on a federal procurement website. Rather, the notice was meant to make sure the "proper acquisition process" was in place if more U.S. or foreign orders arose, as Reuters reported. Still, that notice was not expected by the Pentagon, because the Navy's budget shows F/A-18 funding to end in fiscal 2014 and plane production to end in 2016. It was not immediately clear why the notice, first posted October 17, was canceled.
The Navy's cancellation underscores what defense officials have said about declining military budgets that will force tough choices about weapons programs. It also renewed concerns about the Navy's commitment to the $392 billion F-35 Joint Strike Fighter program by Lockheed Martin (NYSE:LMT). "Boeing argues that this country should have more than one fighter manufacturer, but the truth of the matter is we can't afford to have two fighter lines," a United States official told Reuters, speaking anonymously.
Follow Meghan on Twitter @MFoley_WSCS
Don't Miss: How Does Boeing Plan to Beat Airbus?