Congress Banks on These 5 Stocks
Reports in recent years have featured how legislators in Washington D.C. exempted themselves from insider trading laws that apply to everyone else. One study from Georgia State University even concluded that Congress makes "significant abnormal returns" when it comes to the stock market.
After receiving pressure and media attention, Congress passed the Stop Trading on Congressional Knowledge Act, also known as the STOCK Act. It is suppose to combat insider trading among government employees and members of Congress. However, its full range of restrictions has yet to be implemented, as the bill continues to be delayed. Naturally, the stock picks made by Congress continue to attract interest. If you can't beat them, join them, right?
Each year, the Center for Responsive Politics researches the finances of the U.S. Congress, as members are required to file annual disclosures of their holdings and investments. It can be difficult to pinpoint all the investments politicians make, since many place their money in mutual funds or managed portfolios, but there are some clear winners when it comes to individual stocks, especially among mega-banks.
Here are the top 5 most popular financial stocks in Congress, according to the most recent data and the number of members invested in each stock…
Citigroup (NYSE:C):
The New York-based bank is one of the most popular financial names held by Congress, with 21 members holding shares. Due to how Congress reports financial positions, the dollar amount falls between a range. CRP estimates that these 21 members hold between $208,200 and $641,200 of Citigroup stock.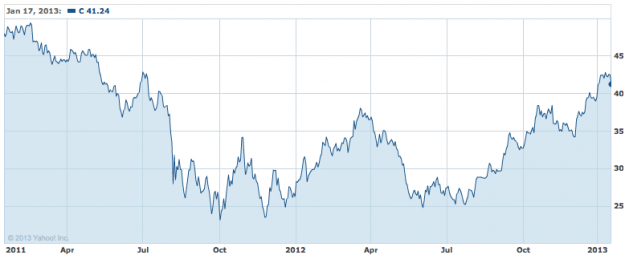 JPMorgan Chase (NYSE:JPM):
The Jamie Dimon-led bank is held by 39 members of Congress, with a value between $2.2 million and $4.0 million.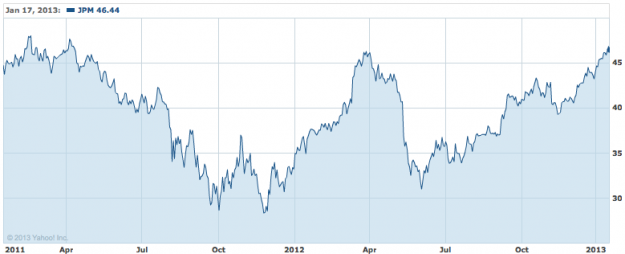 Bank of America (NYSE:BAC):
The North Carolina-based bank is one of the largest companies in the world and quite popular with Congress. According to CPR, 40 members of Congress hold a position in Bank of America, with a value between $1.1 million and $2.8 million.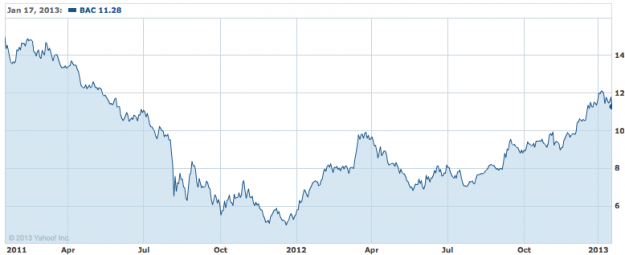 Wells Fargo (NYSE:WFC):
This Warren Buffett favorite is also a top pick for Congress, with 40 members holding a position worth between $1.9 million and $4.3 million.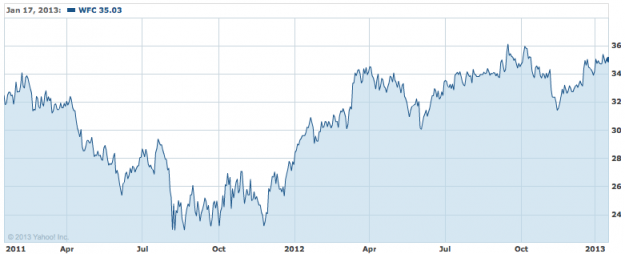 General Electric (NYSE:GE):
The conglomerate may not appear to be bank-related, but General Electric's finance unit is responsible for almost half of its profit. Furthermore, GE Capital employs more than 50,000 people across 55 countries. GE shares are held by 71 members of Congress, with a value between $2.9 million and $6.9 million. Overall, GE is the most widely held stock of Congress.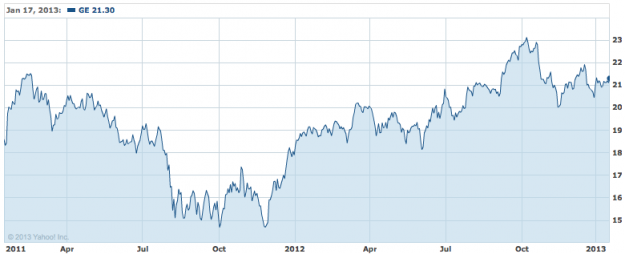 Investor Insight: GE Earnings: Here's Why Shares Are Sizzling Higher