Congress Loves These 10 Stocks
Congress likes to trade stocks as much as Raj Rajaratnam. Reports in recent years have featured how legislators in Washington D.C. exempted themselves from insider trading laws that apply to everyone else. One study from Georgia State University even concluded that Congress makes "significant abnormal returns" when it comes to the stock market.
After receiving pressure and media attention, Congress passed the Stop Trading on Congressional Knowledge Act, also known as the STOCK Act. It is suppose to combat insider trading among government employees and members of Congress. However, its full range of restrictions has yet to be implemented, as the bill continues to be delayed. Others question how effective it will be considering all of the loopholes found in other laws. Naturally, the stock picks made by Congress continue to attract interest. If you can't beat them, join them, right?
Start 2013 better than ever by saving time and making money with your Limited Time Offer for our highly-acclaimed Stock Picker Newsletter. Click here for our fresh Feature Stock Pick now!
Each year, the Center for Responsive Politics researches the finances of the U.S. Congress, as members are required to file annual disclosures of their holdings and investments. It can be difficult to pinpoint all the investments politicians make, since many place their money in mutual funds or managed portfolios, but there are some clear winners when it comes to individual stocks.
Here are the top 5 most popular stocks in Congress, according to the most recent data and the number of members invested in each stock…
5) Pfizer (NYSE:PFE):
The New York-based pharmaceutical company is the most popular drug stock circulating in the hands of Congress, with 44 members holding shares. Due to how Congress reports financial positions, the dollar amount falls between a range. CRP estimates that these 44 members hold between $2.5 million and $5 million of Pfizer stock.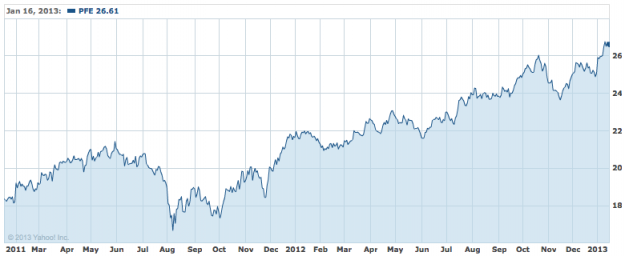 Things get slippery…
4) Exxon Mobil (NYSE:XOM):
The world's second largest company by market capitalization is held by 46 members of Congress, with a value between $5.8 million and $18.3 million.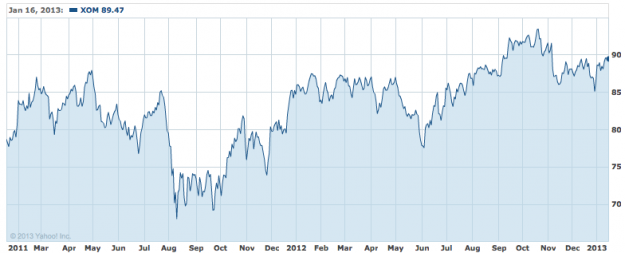 This old tech name is nothing new for Congress…
3) Microsoft (NASDAQ:MSFT):
The Windows-maker may be having trouble gaining popularity in the tech industry, but Congress still finds the company attractive. Microsoft is held by 54 members of Congress, with a value between $4.1 million and $11.5 million.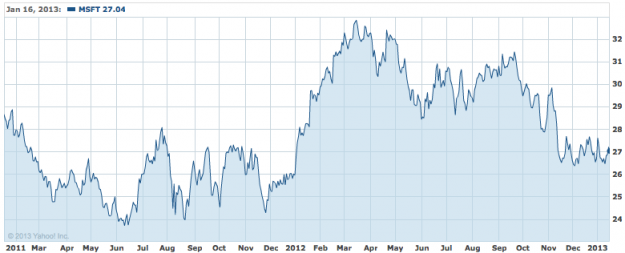 Congress covers its own ass…
2) Procter & Gamble (NYSE:PG):
The maker of Charmin and Pampers is held by 56 members of Congress, with a value between $9.4 million and $40.7 million.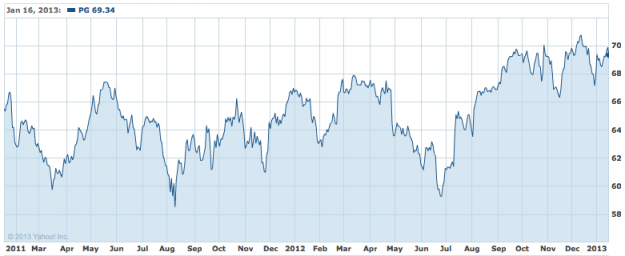 The number one electrifying stock for politicians…
1) General Electric (NYSE:GE):
Founded in 1892, the Connecticut-based company is held by 71 members of Congress, with a value between $2.9 million and $6.9 million.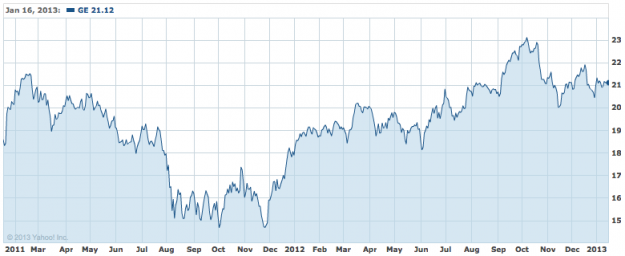 Other highly recognizable names rounding out the top 10 include Verizon Communications (NYSE:VZ), Cisco Systems (NASDAQ:CSCO), AT&T (NYSE:T), Intel (NASDAQ:INTC) and Wells Fargo (NYSE:WFC).
Sheila Krumholz, executive director of the Center, notes, "Often people focus on who's up, who's down and the number of millionaires in Congress. And of course we should monitor how representative our legislature is and whether someone is getting rich while in public office — and why. Even more important, however, is to know what our elected officials invest in and whether or not their investments pose conflicts of interests. That's the purpose of these reports: for constituents to be able to monitor the actions taken by their representatives in light of the potential for personal financial gain."
Investor Insight: Post-Fiscal Cliff: Congress Less Favorable Than Cockroaches