Congress Sinks Consumer Confidence, But Precious Metals Remain Quiet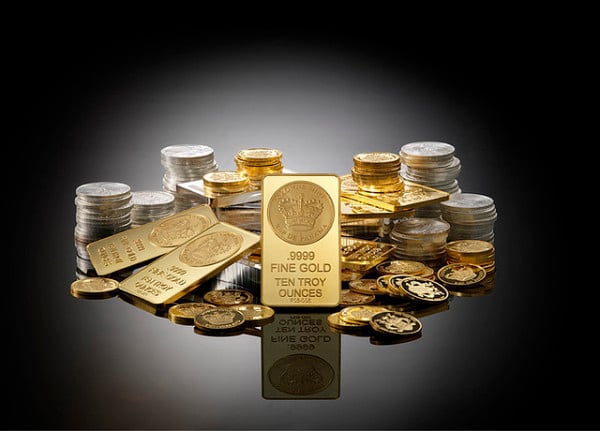 On Tuesday, gold (NYSEARCA:GLD) futures for December — the most active contract — fell $6.70 to close at $1,345.50 per ounce, while silver (NYSEARCA:SLV) futures declined 5 cents to finish at $22.49. Major exchange-traded funds, like the SPDR Gold Trust and iShares Silver Trust, finished the day mostly unchanged.
Both precious metals were relatively quiet, despite Congress sending the consumer confidence index to its worst level in six months. The index dropped more than expected to 71.2 in October compared to 80.2 in September, according to The Conference Board, an industry group.
On average, economist expected a consumer confidence reading of about 76. October's decline was the worst month-over-month in two years, and could be the start of a sluggish holiday shopping season. During the Great Recession, the index averaged almost 54.
Lynn Franco, director of economic indicators at The Conference Board, said in the report that, "Consumer confidence deteriorated considerably as the federal government shutdown and debt-ceiling crisis took a particularly large toll on consumers' expectations. Similar declines in confidence were experienced during the payroll tax hike earlier this year, the fiscal cliff discussions in late 2012, and the government shutdown in 1995/1996. However, given the temporary nature of the current resolution, confidence is likely to remain volatile for the next several months."
By the end of the trading day, shares of the SPDR Gold Trust (NYSEARCA:GLD) fell 0.60 percent, while the iShares Silver Trust (NYSEARCA:SLV) edged 0.05 percent higher. Gold miners (NYSEARCA:GDX) Barrick Gold (NYSE:ABX) and Yamana Gold (NYSE:AUY) dropped 2.4 percent and 4.6 percent, respectively. Shares of Endeavour Silver (NYSE:EXK) plunged nearly 5 percent.
Don't Miss: Apple Grows Cash Pile to New Record High
Follow Eric on Twitter @Mr_Eric_WSCS
If you would like to receive professional analysis on miners and other precious metal investments, we invite you to try our premium service free for 14 days.
Disclosure: Long EXK, AG, HL, PHYS