Consumer Confidence in Europe Posts a Modest Gain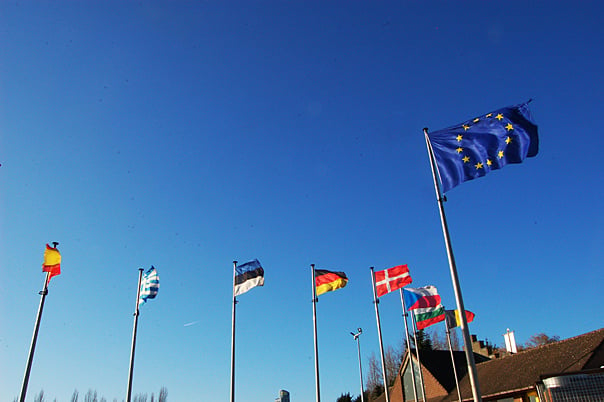 The flash consumer confidence indicator for the eurozone countries is projected to increase this month, though not by as much as some experts had predicted, Bloomberg reports.
The consumer sentiment measure increased from -15.6 to -14.9 in the eurozone from August of this year to September, a modest gain, but not at the level that analysts were expecting. The consensus prediction was an increase to -14.5, which would have represented over a full point gain. At the beginning of this year, levels were at their lowest point since the height of the recession in early 2009, indicative of the second dip in the economies of eurozone countries that occurred after a recovery from the sharp declines of 2008.
The report also contained data about the entire European Union, which encompasses a broader selection of countries. In the European Union, the numbers were better, moving from -12.8 to -11.7 from August to September. The EU numbers suggest a gain reminiscent of what economists were hoping to see in the eurozone numbers, and they also represent the first time that levels have been above the long term average, -12.3, since mid-2011.
Consumer sentiment is a vital economic indicator for two reasons. First, it acts as a reflection of other economic data, showing how seriously people perceive signs of a nascent recovery to be. When consumers are listening to statements such as forward guidance from banks, positive reports from sectors such as manufacturing, retail, and improved growth forecasts, confidence is likely to rise. On the other hand, when people feel as if such indicators are not truly indicative of an economic turnaround, confidence is not as probable to increase.
The second factor is that consumer confidence is key in stimulating demand, which in turn drives an economic recovery. Much of the activity that has been created in the wake of the European contraction — and thus what has driven recent increases in performance numbers in the region — has actually been caused by exporting or other activities where only one end of the transaction occurs in the country in question. Experts have already called on European Union countries to begin fostering domestic industries as a key step in a potential recovery.
Individual results from European countries were mixed. Confidence in Belgium posted its sixth straight month of gains, including a positive number for households' perception of their current financial situation, while the situation was not as bright for Denmark and The Netherlands. For debt-stricken countries such as Greece, Spain, and Italy, it will take more than minuscule steps in consumer confidence to realize a significant improvement in the nations' economies.
Don't Miss: Icahn Channels Churchill in Critique of Boardroom Politics.