Consumer Confidence: Will the News Ever Be Good?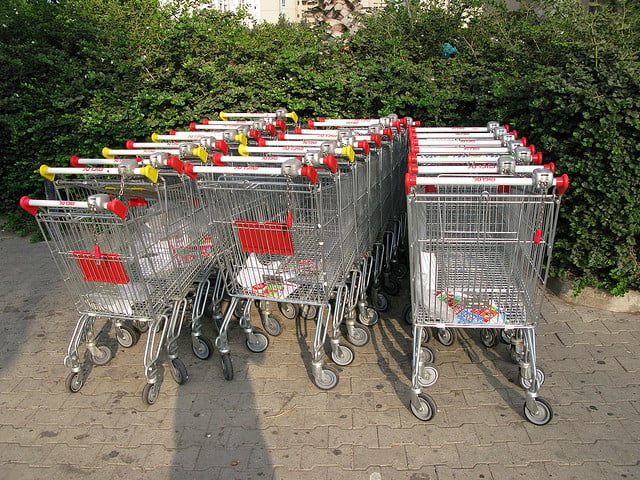 Consumer confidence in the U.S. has been anything but good recently — though this week brought a minor reprieve to a string of bad news. Last week marked the sixth consecutive week that showed falling confidence of Americans in the U.S. economy, with the Bloomberg Consumer Comfort Index falling to -37.6 from -37.6 by November 3 — markingthe lowest number seen since October of 2012. It was also the most minor decrease in consumer confidence since October's partial shutdown of the federal government — not exactly promising.
According to Bloomberg, it's likely that the bad numbers are a result of happenings in Washington — the government shutdown, the default risk, and the disastrous debut of Healthcare.gov. "Concerns about personal finances and deterioration in the buying climate underscore further declines in consumer comfort. It will be interesting to see if the botched launch of Obamacare weighs on spending decisions," said Joseph Brusuelas, an economist at Bloomberg LP.
There have been increases in the area of equities and property values though, helping high-income earners to stay afloat. Furthermore, the gross domestic product went up 2.8 percent in its annualized rate, on top of a 2.5 percent gain for the three months before that.
Unemployment claims have fallen by 9,000, down to 336,000 up to November 2 — but unfortunately this is still very high, if Fed President Narayana Kocherlakota is to be believed. Kocherlakota noted that jobless Americans may be even higher than reports suggest, and that historically, the numbers are still incredibly high even years after the recession ended. On top of that, consumer spending — while rising at 1.5 percent in the median forecast of economists from Bloomberg — is the smallest improvement seen since 2011.
As of Thursday, there has a minor improvement in the Consumer Comfort Index  — a rise to -33.9 from -37.9 in the week before, breaking that six week continuum. While certainly not a soaring report, it could mark a reprieve in negativity, or even the start to a turnaround in the confidence of Americans — certainly a welcome thought to businesses eying the upcoming holiday season.
Don't Miss: 10 Charts Reveal America's Dismal Jobs Situation.