Consumer Credit: Auto and Consumer Loans Set a New Record
You can't keep an addict down for too long.
U.S. consumer credit is making a comeback. Although Total Consumer Credit below still has a ways to go to get back to pre-crisis levels, non-revolving credit (e.g., auto and consumer loans) hit $1.61 trillion – a new record exceeding the July 2008 peak.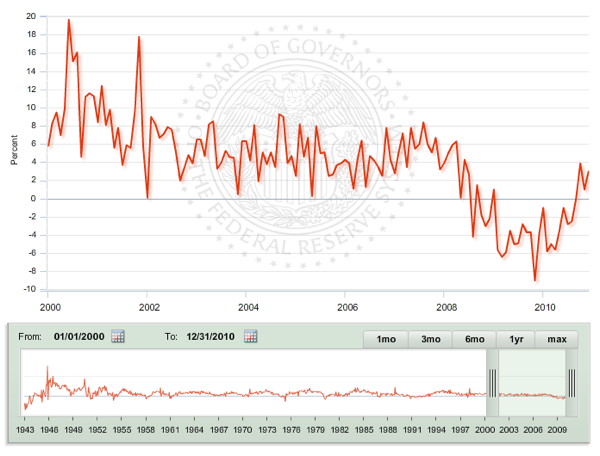 That's a lot of good news if you're Ford (NYSE:F), General Motors (NYSE:GM), or Toyota (NYSE:T). But if you're concerned about our spending habits and creating a sustainable economy with less leverage, we're not headed in the right direction. This proves once people experience the euphoria of leveraged buying, it's a tough habit to break. (See "The Number One Reason the US Consumer Will Be Back")
On a positive note, revolving consumer credit (e.g., credit cards) is only at $800.5 billion — still more than a stone's throw away from the $974 billion record set in July 2008.
We Rocked It in 2010: Join the winning team of stock pickers with Wall St. Cheat Sheet's acclaimed premium newsletter >>