Consumer Price Inflation Cools as Taper Talk Heats Up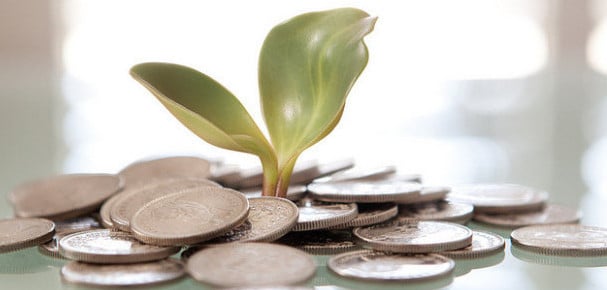 The seasonally adjusted Consumer Price Index for All Urban Consumers, or CPI-U, increased 0.2 percent on the month in July, according to the U.S. Bureau of Labor Statistics. This is consistent with economist expectations but is soft compared to a 0.5 percent increase in June. Over the past 12 months, the all unadjusted all-items index has climbed 2 percent.
July's increase was the result of price movement across a variety of component indexes. The shelter index increased 0.2 percent; the apparel index increased 0.6 percent, its third consecutive gain; the index for medical care increased 0.2 percent; and the tobacco index increased 1.4 percent. These gains were partially offset by a 0.4 percent decline in the index for household furnishings and operations; a 1.3 percent decline in the index for airline fares, which also declined 1.7 percent in June; and a 0.4 percent decline in the index for used cars and trucks.
The energy index increased 0.2 percent in July, its third consecutive increase following a 3.4 percent increase in June. Gasoline prices increased 1 percent on the moth, which follows a 6.4 percent increase in June. The index for oil increased 1.1 percent, while the index for natural gas declined 2.8 percent.
The core consumer price index, which strips out typically volatile food and energy price movements, also increased 0.2 percent on the month, its third consecutive month of upward movement. Headline inflation has spent the past 12 months dipping in and out of negative territory, but core inflation has been consistently positive, if barely.
Looking down the pipeline, the seasonally adjusted producer price index for finished goods for July was flat with June. This follows a 0.8 percent increase in June and a 0.5 percent increase in May, and compares against expectations for an increase of 0.3 percent on the month. On the year, producer price growth decelerated from 2.5 percent in June to 2.1 percent in July.
Crude goods prices increased 1.2 percent in July and are up for the three-month period ended in July. This follows a contraction of 2.3 percent for the January to April period. The recent increase in the crude goods index is mainly attributable to crude energy materials, which climbed 4 percent on the month and 9.5 percent for the three-month period ended July. Intermediate goods prices were flat on the month, reflecting a decline in intermediate energy prices and an increase in intermediate foods and feeds prices. Foods and feeds climbed 1.2 percent.
The implications of different economic indicators over the past several months have bled together and painted a pretty gray picture of the U.S. economy. The most recent Employment Situation report showed a 0.2 percentage point reduction in the headline unemployment rate to 7.4 percent, which is encouraging. However, the same report showed effectively no change in the number of long-term unemployed Americans.
On June 19, the Federal Open Market Committee released a battery of economic projections for the U.S. The forecasts, gathered from Federal Reserve Board members and Federal Reserve Bank presidents, called for overall economic growth as measured by change in real gross domestic product of between 2.3 and 2.6 percent in 2013.
Fueled by this modest growth, unemployment this year is expected to fall within an equally modest range of 7.2 to 7.3 percent. Headline inflation as measured by personal consumption expenditures is expected to remain relatively soft, between 0.8 and 1.2 percent, while core inflation is forecast to trend slightly higher, between 1.2 and 1.3 percent.
Federal Reserve Chairman Ben Bernanke, at a press conference following the June monetary policy meeting, suggested that if Fed projections hold true over the next six to 12 months, the Fed could begin tapering purchases by the end of 2013 and end the program altogether sometime in 2014. It's important to point out that this is by all means an estimate, and the Fed has emphasized time and again that its policy decisions will depend on incoming data.
Don't Miss: 5 Government Agencies Hit Hard by the Sequester.