Consumer Sentiment Plunges to 5-Month Low: Blame Higher Interest Rates?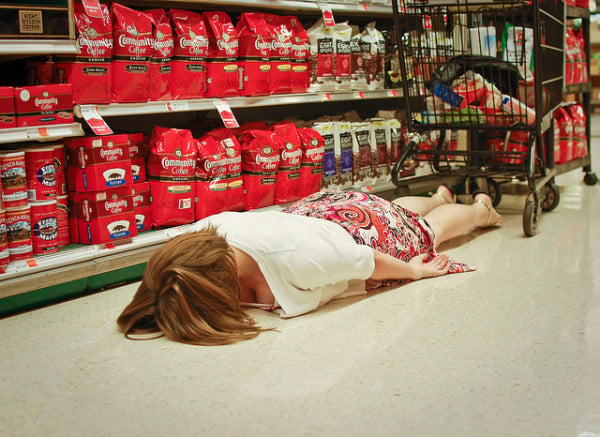 With interest rates on the rise and economic growth remaining sluggish at best, consumer sentiment dropped to a five-month low in early September.
According to Thomson Reuters/University of Michigan's preliminary reading, consumer sentiment plunged to 76.8 this month, compared to August's final reading of 82.1. It was the worst reading since April and the third lowest since the beginning of the year.
During the last recession, the index averaged slightly above 64. In the five years before the financial crisis, it averaged almost 90. Consumer sentiment is one of the most popular measures of how Americans rate financial conditions and attitudes about the economy. The University of Michigan's Consumer Survey Center questions 500 households each month for the index.
Richard Curtin, the survey's director, blamed the decline on "growing concerns that higher interest rates will diminish the pace of economic growth as well as job gains." A "cooling housing market has also affected homeowners' sense of personal financial progress," he said to Reuters.
The results were worse than expected. On average, economists expected a preliminary reading of 82 for September. It was the biggest miss since records began in 1999. Last month, the preliminary reading was also the worst miss on record, but the final figure increased 2.1 points by the end of August.
The reading on current and future conditions both declined from the previous month. Current economic conditions, which measure whether Americans think it is a good time to make large investments, fell from 95.2 in August to 91.8 in September. Consumer expectations declined to 67.2 from 73.7, representing an eight-month low. In fact, only a quarter of American households expect to be better off financially in the coming year.
When confidence declines, consumers often become more price conscious and reduce their spending. In August, Wal-Mart (NYSE:WMT) and Macy's (NYSE:M) both reported weak results for their most recent quarters. Wal-Mart expects sales to remain slow, while Macy's lowered its profit forecast for the year. Both retailers noted slow traffic in stores.
Furthermore, Bank of America (NYSE:BAC) and Wells Fargo (NYSE:WFC) are both cutting jobs in their lending departments due to the recent rise in mortgage rates.
Don't Miss: Fed: Get Used to the Bubble Economy
Follow Eric on Twitter @Mr_Eric_WSCS