Consumer Spending Is Not as Strong as Consumer Sentiment Suggests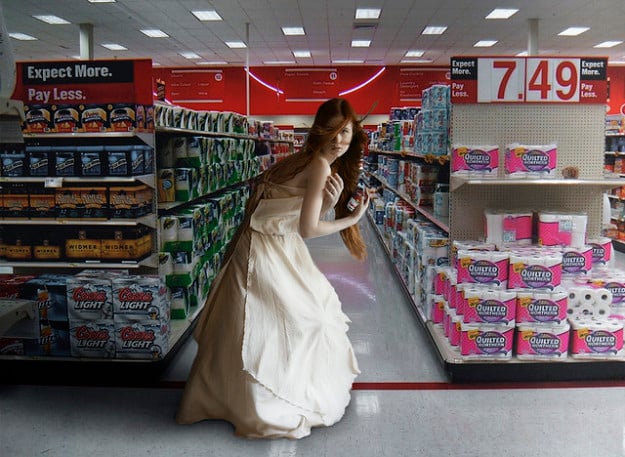 "It appears — at least to this point — that neither the payroll tax nor the sequester has had a disproportionately negative impact on lower- and middle-income spending as might have been expected. Nor have the gains on Wall Street and in housing values had a disproportionately positive effect on upper-income spending," noted Gallup regarding June consumer spending. While both the Conference Board and the University of Michigan reported bullish consumer sentiment in their monthly indexes, consumer spending remained flat for the month. Gallup found that, on average, consumers spent $90 per day on discretionary items not including normal household bills, which was unchanged from May.
With this backdrop, this week's industry snapshot of retail sales for the final week of June fell right in line with the general trend.
ICSC-Goldman Store Sales Index reported results that were mixed at best. Increasing only marginally from last week's week-over-week gain of 1.1 percent, which was the index's best performance in June,  the measure of same-store sales rose 0.6 percent in the past week. On a year-over-year basis, the index jumped up 1.9 percent, a slightly greater rate of growth than last week's 1.6 percent gain. Retail sales started June slowly, and the index has generally followed a roller coaster-like trajectory in recent weeks.
"It was another week of mixed performance for retailers with the year-over-year sales pace soft, but the week-over- week gain was decent," said ICSC Chief Economist Michael Niemira regarding the results. He also noted that last week's exceptionally hot weather warmed up sales of seasonal goods.
ICSC Research predicted that retail sales rose 3 percent to 3.5 percent in June.
In comparison, the Redbook reading — in which figures for the first week of the month are compared with the average for the entire previous month — showed further weakness in retail sales growth. The index declined 0.5 percent on a monthly basis, following last week's 0.5 percent drop. However, Redbook's index rose 2.9 percent over the last twelve months during the week ended on June 23, a faster pace than the previous week's 2.8 percent increase. Like the  ICSC-Goldman Store Sales Index, Redbook noted that summer heat drove up traffic for summer goods. However, it warned that consumers, more than ever, are buying according to immediate need.
As with the month of June, consumer spending has been mixed in the past several months. In April, spending dropped, even though incomes remained unchanged. However, in May, consumers spent more on cars, home improvements, and sporting goods, boosting retail sales 0.6 percent.
At the time, May's spending increase signaled that second-quarter economic growth will be stronger than projected. After the report, economists at Barclays raised their estimate for second-quarter growth to an annual rate of 1.8 percent from 1.1 percent. However, according to Redbook, the 0.5 percent monthly decline points to weakness in retail sales that will likely be reflected in the government's retail sales reading for the month of June. But Americans and consumer spending, which accounts for close to seventy percent of gross domestic product, have been resilient this year despite the tax increases and steep cuts in government spending.

Follow Meghan on Twitter @MFoley_WSCS
Don't Miss: Was Monday a Positive Omen for the Rest of 2013?