Consumers Take a Breather After Black Friday Shopping Spree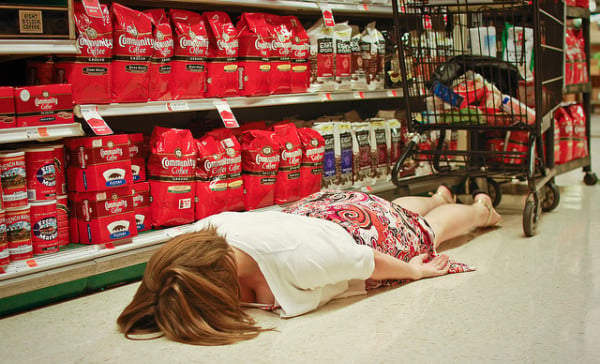 Black Friday, Small Business Saturday, and Cyber Monday have come and gone, and the dust is settling at retailers across the country. Following a somewhat underwhelming shopping weekend — from the point of view of the sellers, at least — retail sales data for the week ended December 7 show what most market watchers expected: a slowdown in sales growth as U.S. consumers pause to catch their breath and maybe pay off some credit card debt.
"The post-Thanksgiving lull once again set in after the frantic pace of shopping during the Thanksgiving week," said Michael Niemira, ICSC's vice president of research and chief economist, in a statement seen by Market News International. Chain store sales as measured by the firm's joint index with Goldman Sachs fell 1.6 percent on the week and climbed 1.5 percent on the year. A separate measure of store sales, the Redbook report, showed a 2.6 percent increase.
While both reports showed a "lull" for the week ended December 7, they expected strong sales for the remainder of December.
Relatively strong sales for the remainder of December will largely be the function of two things: retailer incentives such as sales and promotions, and increased economic confidence.
To be clear, overall economic confidence is still very low. Gallup's economic confidence index edged up to -22 for the week ended December 7. Gallup's index is a composite of Americans' assessment of current conditions and future expectations and has a theoretical minimum score of -100 and a theoretical maximum of +100. At negative levels, the index suggests that more Americans are pessimistic about present and future economic conditions than are optimistic.
With this in mind, it's easy to see that consumers are still highly pessimistic. Still, confidence levels are recovering from lows of -39 registered during the October fiscal showdown.
Self-reported consumer spending is also on the rise after taking a nosedive in October. According to Gallup, Americans reported spending an average of $91 per day throughout November, which exceeds the average pace of spending between 2009 and 2012.
Don't Miss: Top 7 Things Kids Are Asking Santa for This Year.