Cooling Consumer Spending Leaves Macy's with Chilly Q2 Sales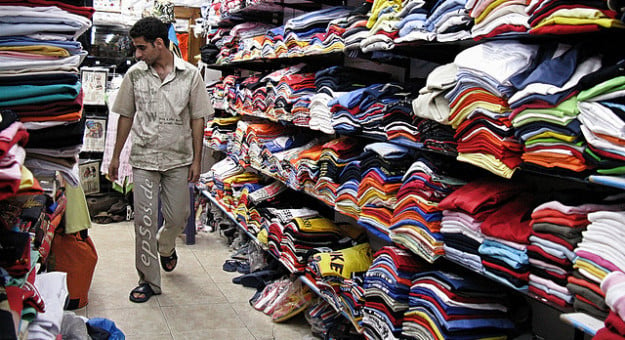 "The consumer was less engaged in the second quarter," Ameriprise Financial senior economist Russell Price told Bloomberg after the Department of Commerce reported its monthly snapshot of retail sales for the month of June.
When the advanced reading of second-quarter U.S. gross domestic product growth was released in late July, the data showed that the overall level of economic activity remained anemic as consumers limited spending to necessities. In fact, consumer spending — which accounts for 70 percent of economic growth — dropped to a 1.8 percent growth rate in the second quarter after rising at a 2.3 percent pace in the first quarter.
This difficult spending environment had a significant effect on Macy's (NYSE:M) second quarter. On Wednesday, the Cincinnati-based retailer, the second-largest U.S. department store chain, reported fiscal second-quarter earnings that missed analyst expectations and lowered its forecast for earnings this year, in part because it had been forced reduced its prices to attract more shoppers.
For the quarter ended August 3, net income edged up 0.7 percent to $281 million, or 72 cents per share, from $279 million, or 67 cents per share, in the year-ago quarter. This figure trailed the 78 cents per share projected by analysts. Sales contracted by 0.8 percent to $6.066 billion, missing the 2.6 percent increase analysts had expected.
Weak spending in the first half of the year left Macy's overstocked, and CEO Terry Lundgren implemented a promotional campaign to clear the inventory that had built up during the period. Thanks to restrained consumer spending, profit for the year through January is expected to come in at $3.90 per share, down from the $3.95 the company had previously forecast.
"We had planned our second quarter sales with a lower increase than the first quarter because of a shift in a major promotional event," Lundgren said in the company's earnings press release. But "even so, second quarter sales performance was softer than anticipated, and we are disappointed with the results," he added. "Our performance in the period, in part, reflects consumers' continuing uncertainty about spending on discretionary items in the current economic environment."
However, "after a cool spring, we have taken appropriate markdowns and customers are responding favorably," Lundgren said.
Shares of Macy's, which have advanced close to 20 percent this year through Tuesday, dropped 3.92 percent to $46.60 in pre-market trading after results were released. The earnings miss was hard for investors to swallow, as the company beat earnings estimates for four consecutive quarters.
But the results were also a concerning sign for the retail sector as a whole. Macy's, which operates its namesake stores and Bloomingdales, is seen as a barometer for spending in middle- to upper-income shoppers. "To see Macy's miss by a wide margin is troublesome, speaking volumes about the health, or lack thereof, of middle America," Brian Sozzi, chief equities strategist for Belus Capital Advisors, wrote in a research note seen by The Associated Press.
Despite the lowered projection for the full year, the company expects sales to strengthen in the current period. "Going into the third quarter, we also are encouraged by our early read on the back-to-school season," Lundgren said. "We accelerated receipts of fresh inventory at Macy's so we could be fully prepared for an early start to the academic year in certain regions of the country. As a result, we are capturing incremental sales opportunities in childrenswear, activewear and Impulse apparel (for the older Millennial customer)."
Follow Meghan on Twitter @MFoley_WSCS