Corning's Partnership With Samsung, Icahn Sells Netflix Stock: Morning Buzzers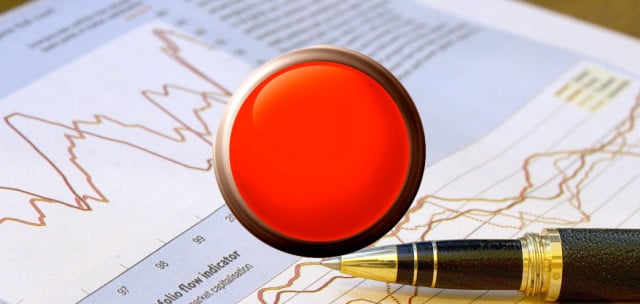 U.S. stock futures dropped this morning, signaling that the S&P 500 will break a five day rise. Global stocks also fell as the central bank in China said it would refrain from stimulus and the central bank in Europe announced stricter rules for banks' balance sheets. Oil and copper both fell while the yen and U.S. Treasuries rose. Investors are continuing to weigh companies' third-quarter earnings reports.
Futures at 8:30 a.m.: DJIA: -0.33% S&P 500: -0.40% NASDAQ: -0.39%
Here's your cheat what's buzzing this morning:
JPMorgan Chase (NYSE:JPM) is facing demands for $5.75 billion from investors due to defective mortgages the bank sold before the financial crisis. According to the Wall Street Journal, the group seeking damages from JPMorgan includes BlackRock Inc. and Neuberger Berman Group LLC, although the lawyer representing the investors refused to comment on the matter. Those damages are separate from the $13 billion settlement JPMorgan will pay to the U.S. Justice Department.
Samsung Electronics' (SSNLF.PK) purchase of Corning Inc. (NYSE:GLW) shares and a glass supply agreement between the two companies that will last until 2023. Samsung Display is buying $2.3 billion worth of shares in Corning, according to a statement from Corning, making Samsung's combined stake in Corning 7.4 percent. The Samsung purchase is expected to close in the first quarter of 2014.
Twitter has secured a $1 billion credit line from the underwriters of its anticipated IPO, the New York Times reported, also saying that the banks leading IPOs have been increasingly expected to provide financing to the companies they're working for. It was also revealed that Twitter's CEO Dick Costolo made $11.5 million last year, although he recently signed a contract making his base annual salary $14,000, though he will be mostly paid in stock options.
Netflix (NASDAQ:NFLX) stock plunged yesterday after CEO Reed Hastings warned against excessive investor optimism after Netflix reported third quarter results that exceeded expectations, but the stock is still up 250 percent since the beginning of the year. Carl Icahn has lowered his stake in Netflix to 4.25 percent from 10 percent and pocketed between $700 and $800 million from the investment, according to Reuters. Netflix stock has risen 457 percent since Icahn bought the stake 14 months ago.
Follow Jacqueline on Twitter @Jacqui_WSCS
Don't Miss: 7 Splendid High-End Hybrids.