Corporate Tax Avoidance: U.S. Not So Keen on Harsher Rules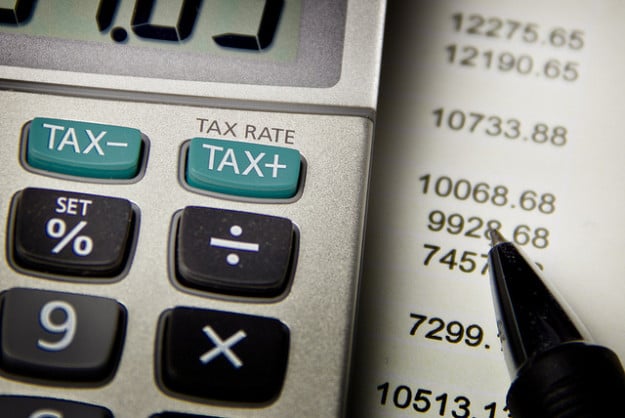 The United States and France are at odds over how far new international tax rules should go to prevent multinational companies limiting their tax burdens. The Organisation for Economic Co-operation and Development has been charged with drafting a much-anticipated plan for tax reform at the Group of 20 meeting of finance ministers this Friday, and France has suggested tough regulations specifically targeting digital companies, including Google (NASDAQ:GOOG) and Amazon (NASDAQ:AMZN). However, because OECD action is driven by group consensus, opposition from the U.S. has forced a watering-down of the proposals.
While the case for broad reform of tax regulations has been made over and over by world leaders, there is very little agreement on what shape the new rules should take. The United States and France represent the two extremes of opinion among G20 nations.
Senior officials in Washington have indicated that they will oppose any new regulations that narrowly target some of the country's fastest growing multinationals, sources with knowledge of the situation told The Guardian. While the U.S. government does acknowledge that the rules need to be updated, it wants the changes to be moderate. Instead of creating entirely new clauses to govern how the digital economy should be taxed, the Obama administration is believed to want tweaks to the existing wording of the international tax treaties.
Several G20 nations disagree with that preference, particularly France, which published radical proposals for a new concept of taxation to counter the avoidance tactics used by Internet companies. The plan — which is being championed by French finance minister Pierre Moscovici — also suggested linking tax with the collection of personal data.
Many in the international community see the OECD's efforts as the biggest opportunity to overhaul decades-old tax rules, closing loopholes that are being increasingly exploited by multinational corporations. The first framework for bilateral tax treaties was established after the First World War, when such loopholes were not a problem.
At Friday's meeting, the OECD is expected to outline as many as 15 areas where it believes changes can be made, and will set up a timetable to implement the needed reforms that could last between 12 months and two and a half years. Among the areas believed to be the most difficult to reform — and therefore take the longest to produce results — is the "permanent establishment" rule that determines in which jurisdiction a multinational company should pay tax on its business activities. Many Internet companies' tax structures, including those of Amazon and Google, exploit loopholes in this area.
While the OECD action plan is expected to contain watered-down recommendations in some areas, the group considers aggressive tax engineering by Internet companies to be among six "key pressure areas" it will address. In a report to the G20 in February, it noted that the Internet has made it possible for a company to be heavily involved in the economic life of another country, without having a taxable presence there.
"In an era where non-resident [corporate] taxpayers can derive substantial profits from transactions with customers located in another country, questions are being raised as to whether the current rules ensure a fair allocation of taxing rights on business profits, especially where the profits from such transactions go untaxed anywhere," read the report, acquired by The Guardian.
A study conducted by the OECD and commissioned by the G20 found that some multinationals use strategies that allow them to pay as little as 5 percent in corporate taxes, while smaller businesses pay up to 30 percent. "These strategies, though technically legal, erode the tax base of many countries and threaten the stability of the international tax system," said OECD Secretary-General Angel Gurría. "As governments and their citizens are struggling to make ends meet, it is critical that all tax payers — private and corporate — pay their fair amount of taxes and trust the international tax system is transparent. This report is an important step towards ensuring that global tax rules are equitable, and responds to the call that the G-20 has made for the OECD to help provide solutions to the global economic crisis."
France has been among the most aggressive in reacting to online businesses that target French customers, but pay little or no French tax. Tax officials have raided the Paris offices of several companies, including Google, Microsoft (NASDAQ:MSFT), and LinkedIn (NYSE:LNKD). In the case of Google, authorities demanded 1.7 billion euros, or $2.2 billion, in back taxes in 2011. The company settled the case by agreeing to pay 60 million euros to help France with digital innovation.
In the United Kingdom, a string of recent investigations have revealed the kinds of tax structures used by Google and Amazon. Subsequently, Margaret Hodge, the chair of the British Parliament's public accounts committee, questioned Google's northern Europe head Matt Brittin regarding the company's tax arrangements. Upon hearing his answers, she told him that Google is a company that says it does no evil, referencing its corporate motto, "don't be evil." "And I think that you do do evil," she said.
The spotlight that has been placed on tax avoidance prompted a response from Google's chairman Eric Schmidt. Writing for The Observer in May, he said, "Given the intensity of the debate, not just in the UK but also in America and elsewhere, international tax law could almost certainly benefit from reform," he wrote, noting that this week's OECD action plan is "hotly awaited."
Follow Meghan on Twitter @MFoley_WSCS