Could Banks' Commodity Trading Days Be Numbered?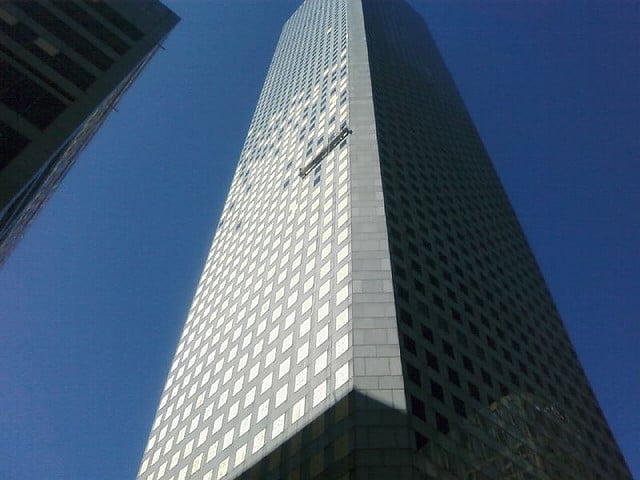 While China is freeing up its financial sector, the United States is wondering why its own is so free.
Congress is investigating the ramifications of banks that deal in the commodities business. Democratic Senator Sherrod Brown said he'll ask the Federal Reserve to explain its allowance of such behavior. Concerns over market volatility, taxpayer liabilities, and more have been raised as a group of high profile senators ask questions about the structure of America's financial system.
"Should the public generally be forced to feel around in the dark to figure this stuff out?" he asked, adding that, "This is too important. It does significant potential damage to the economy."
Brown also sought to define what the role of a bank in society is, asking, "What do we want our banks to do? Make small-business loans or refine and transport oil? Issue mortgages or corner the metals market? Taxpayers have a right to know what's happening and to have a say."
Concerns from private industry have been raised as well, as some in the beverage space feel aluminum prices have been tampered with. Tim Weiner, a global risk manager at brewer MillerCoors LLC, told a congressional panel that prices have been manipulated by $3 billion dollars in the last year.
These comments coupled with the already present public interest concerns were a rallying cry for Senators including Democrat Elizabeth Warren, who claimed that the current set up adds "more and more risk" to the financial system.
However, that picture was resisted by Goldman Sachs (NYSE:GS) which responded on its website, saying that 95 percent of aluminum used by the bottling industry comes from dealers and producers outside of the London Metal Exchange, where banks trade materials.
Moreover, the ability of federally created regulators to address the problem effectively is unlikely. Saule T. Omarova, a law professor at the University of North Carolina at Chapel Hill, said the issue is too complex, and that regulators could not "effectively manage the enterprise of financial activities."
Randall Guynn, head of the financial institutions group at law firm Davis Polk & Wardwell LLP, also wondered whether or not regulators could understand the connections implicit in commodities markets, as well as the claims being made about dangers to financial systems. Guynn pointed out that the detractors of banks engaging in these markets "don't provide a shred of evidence to support the view that these potential dangers are likely to be realized," adding that the system "helps the prices in the derivatives markets and the pricing in the physical markets to converge, which is actually a good thing."
The question will likely be whether or not banks will be allowed to engage in commodities markets at all, as the tone from multiple people at the panel suggested that it was beyond regulators' ability to contribute anything of value to this process. As such, the commodities divisions of Morgan Stanley (NYSE:MS), Goldman Sachs, and JPMorgan Chase (NYSE:JPM) could all face serious threats as questions about this enterprise move forward.