Could One J.C. Penney Problem Be Close to Resolution?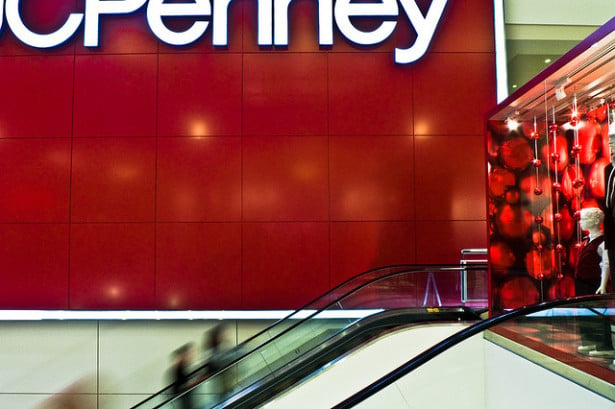 After more than a year of waiting, J.C. Penney (NYSE:JCP) is expected to learn whether it can began selling certain Martha Stewart-branded home goods that it has been prevented from stocking because of a lawsuit with rival retailer Macy's (NYSE:M). As Macy's attorney Theodore Grossman told Reuters Monday, closing arguments have been scheduled for August 1.
Last year, Macy's sued both J.C. Penney and Martha Stewart Living Omnimedia (NYSE:MSO), alleging that J.C. Penney's December 2011 deal to create a home goods boutique with Martha Stewart violated its exclusive right to sell Martha Stewart Living products. Justice Jeffrey Oing even blocked J.C. Penney from selling items like bath towels and tableware under the Martha Stewart label, but he refused to expand the injunction Macy's had requested. The judge allowed the retailer to sell its existing inventory of Martha Stewart products marked "JCP Everyday" label, ruling that he could not ignore the economic harm such a ruling would have caused. Still, Macy's could be entitled to damages depending on the outcome of the case.
The verdict will determine whether J.C. Penney can sell certain Martha Stewart-designed home goods without using her label.
In April,  the courtroom battle came down to a simple plastic pitcher. Macy's lawyer Michael Platt set two plastic pitchers on the bench in front of Oing, urging the judge to pick up both pitchers. "They are both made of plastic," he stated. "They both weigh about the same." But one pitcher was from Macy's Martha Stewart Collection, he said, and the other was from J.C Penney's label, Martha Stewart Celebrations. Platt launched the demonstration with the aim of having Oing order J.C. Penney to remove the pitcher from its shelves even though the item was not marked with the Martha Stewart Living label.
The deal with Martha Stewart was arranged to give J.C. Penney an opportunity to breath new life into its home goods department, a move that former Chief Executive Ron Johnson believed was key to transitioning the company away from its image as a discount retailer. With that vision guiding his turnaround efforts, Johnson envisioned the retailer as a cluster of boutiques that showcased hip but affordable products, meant to take the place of in-house designed brands.
Before his departure, former J.C. Penney Chief Executive Officer Ron Johnson believed that revitalizing the department-store chain's home goods department would be an important building block in his efforts to steer the company away from its image as a discounter. It was a tough resurrection to bring about; home goods have been the retailer's worst-performing category for the past seven years, accounting for just 12 percent of its sales in the past fiscal year. Comparatively, in 2006, that segment generated 21 percent of revenue in 2006. J.C. Penney's years of neglect in that segment and its uninspired products have pushed many customers into the arms of its rivals.
Mike Ullman, who took over from Johnson, is pursuing a similar strategy. He told CNBC that he is hoping that this new home product line will strengthen flagging sales and return the retailer back to profitability. "We are very excited to be back where the home building business is picking-up; our dot com business is likely to grow to over 50 percent home in the near future," he said earlier this month.
Don't Miss: What's Hampering Apple? Analysts Dig In.
Follow Meghan on Twitter @MFoley_WSCS