Could Sen. Warren Overtake Hillary Clinton in 2016?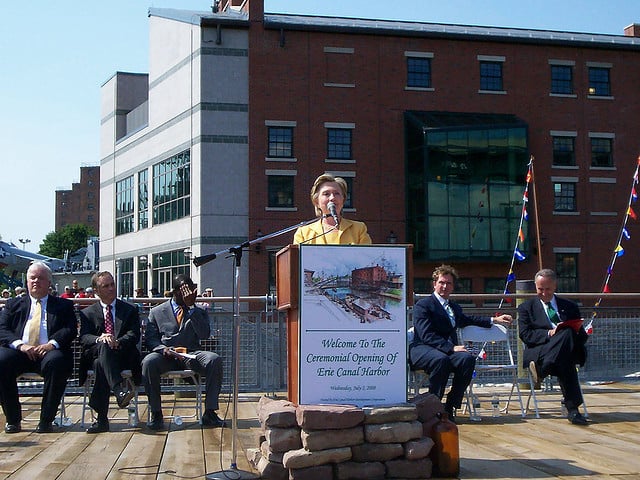 When people think about the 2016 presidential election, the first name that may come to mind is Hillary Clinton. There's a growing expectation that Democrats will turn to Clinton as a candidate when the next national election rolls around, but a fresh new face has also cropped up.
Sen. Elizabeth Warren (D-Mass.) is a more liberal candidate compared to Clinton, who falls toward the center of Democratic policy, the Washington Post reports. Recent proof that Warren could offer a marked change from the policies of President Barack Obama — whose approval rating has been waning — came in the form of budget debates.
Obama has been looking to decrease Social Security benefits in order to pass a budget agreement with Republicans. The effort to do so has largely been given up by liberals who don't want to make such concession, Warren included.
"The absolute last thing we should do in 2013 — at the very moment that Social Security has become the principal lifeline for millions of our seniors — is allow the program to begin to be dismantled inch by inch," Warren said to the Senate, according to the Washington Post. Some consider the unyielding stance a risky move for Democrats, while others view Warren's position as a much-needed change from present leadership.
"I personally have Clinton fatigue, noting that it was a Clinton team that has been running Obama's economics. A Clinton administration seems like a continuation of the same team," Lawrence Mishel, the president of the labor-backed Economic Policy, said to the Washington Post.
Still, Clinton's popularity can't be underestimated. When CNN/ORC published a recent poll of 843 people gauging enthusiasm for possible Democratic and Republican presidential candidates in 2016, Warren wasn't exactly at the top. Of those polled November 18-20, 63 percent of respondents said they would vote for Clinton, 12 percent said they would vote for Vice President Joe Biden, and just 7 percent said they would vote for Warren.
When respondents were asked whom they would vote for if Clinton were not included in the race, most picked Biden as their second choice, with 43 percent saying he would receive their votes. Seventeen percent reported that they would vote for Warren if Clinton were out, and 15 percent said they would vote for New York Gov. Andrew Cuomo.
Don't Miss: Are Major Stock Indexes in a Bubble?