Could the Online Sales Tax Be Amazon's Downfall?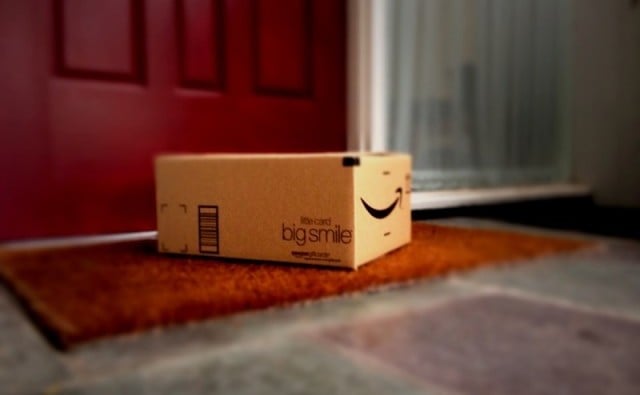 Researchers at Ohio State University published a paper this month that found Amazon.com Inc.'s (NASDAQ:AMZN) sales have suffered from its "Amazon tax" or "online sales tax," according to Bloomberg. The study found that customers who live in states that charge Amazon a sales tax decreased their spending on the website by 10 percent compared with those who lived in states that did not charge a tax. The findings were even more dramatic with pricier items (more than $300), with sales decreasing in those states by 24 percent.
"There is no amibiguity," said Brian Baugh a doctoral student at Ohio State, of Amazon's success. "It has been their competitive advantage." The rise online sales tax has added to concerns from analysts and investors that Amazon may have reached the peak of its expansion, and may continue to face difficulties associated with stagnating growth.
Currently, Amazon collects sales tax from 20 different states, but more are expected to follow, according to Bloomberg, especially as state governments continue to look for ways to recover from budget shortcomings. As it stands, states lose approximately $23 billion a year in uncollected sales taxes from online retailers.
The study, conducted by researchers at Ohio State University, found that brick-and-mortar stores have benefitted slightly from the new sales taxes, with those shops experiencing a 2 percent increase in sales. Meanwhile, Amazon's online competitors enjoyed a 20 percent increase in sales, and Itzhak Ben-David, one of the researchers, noted that, "For the most part, consumers simply switched their spending to other online retailers that didn't have to collect a tax."
"Unless there is some kind of national legislation, there will be loopholes that consumers can use to continue to avoid sales tax," another researcher on the project, Hoonsuk Park, said. "Our study shows that about 10 percent of sales were driven by this advantage," he added.
For example, the researchers noted that businesses operating out of Amazon's Marketplace experienced noticeable sales increases in states that had implemented the online sales taxes. Sales through the Marketplace increased 61 percent for big ticket items, according to the study; yet because retailers pay Amazon a fee to sell through the Marketplace, Amazon still indirectly benefitted. "If they make one extra click on Amazon, they can continue to realize these tax savings while still enjoying the whole Amazon ecosystem," said Baugh.
The concept of an online sales taxes originated with New York state in 2009 and has expanded in the years since to include Arizona, California, Connecticut, Georgia, Indiana, Kansas, Kentucky, Massachusetts, Nevada, New Jersey, North Carolina, North Dakota, Pennsylvania, Tennessee, Texas, Virginia, Washington, West Virginia, and Wisconsin.
The study, conducted by Baugh and colleagues Itzhak Ben-David and Hoonsuk Park at Ohio State University's Fisher College of Business tracked the spending habits of 245,000 households in the U.S. that spent at least $100 on Amazon.com during the first six months of 2012. The researchers then kept tabs on household spending through the end of 2013 to determine that consumers are spending less money at Amazon in states that collect sales tax from the retailer.
The research jibes against previous speculation by some analysts who have claimed that online sales taxes had a minimal impact on Amazon's sales. Matt Nemer, an analyst at Wells Fargo & Co., noted in a 2012 report that most consumers in Texas were unaware of the recently implemented online sales tax said he doubted it would "materially impact" Amazon's revenue, according to Bloomberg. Further, an Amazon spokesperson recently insisted that, "Amazon offers the best prices with or without sales tax."
More From Wall Street Cheat Sheet: