Countrywide's Ex-Chief Sweats in the Face of Lawsuit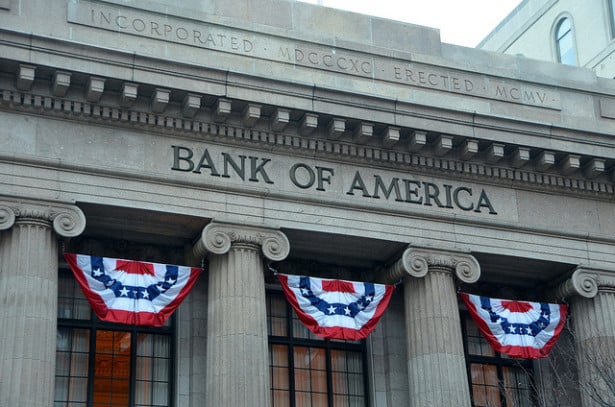 Rebecca Mairone — former chief operating officer at Bank of America's (NASDAQ:BAC) Countrywide (NASDAQ:CWD) — is currently sweating under the spotlight of a government lawsuit as the lone defendant. The alleged crime? Expediting approvals to lenders who've proven unqualified. This resulted in the sale of thousands of faulty mortgages to Fannie Mae (NASDAQ:FNMA) and Freddie Mac (NASDAQ:FNMA) — government-sponsored mortgage finance companies.
When the housing market crashed, the government went to bat against  the mortgage practices of a number of financial institutions, but there has been very few actual individuals brought up on charges. When the trial began four weeks ago, Mairone joined the ranks of those unlucky few, and the civil penalties could reach up to $1 million — according to the Wall Street Journal. Considering the gross losses suffered by Fannie Mae and Freddie Mac of $850 million, and net losses of $131 million, damages sought are likely to be high.
Mairone's program at Countrywide — called the "high-speed swim lane" or "Hustle" –  is accused of encouraging employees to speed through approvals, even eliminating previously in place penalties for mistakes on loans. According to the Wall Street Journal, She is accused of purposely reducing those who would review reports on loan quality, as well as ignoring the concerns employees voiced about her program.Speaking in her own defense Tuesday, Mairone claimed that her process was designed to enhance customer service and efficiency — "From a customer perspective, I thought it was a very important design." According to Reuters, the ex-chief of operations also slung some mud of her own, clearly feeling the stand a lonely place to be. The administration and organization of Hustle was not entirely in her hands, said Mairone, but rather decisions on its methodology were the result of discussions between many company leaders.
Had Bank of America known the mess they were purchasing when it acquired Countrywide five years ago, it very well may have done things differently — especially since the government lawsuit is coming down on Countrywide during the peak of the mortgage boom.
Don't Miss: Jim Cramer's 7 Basic Rules of Investing.