Court: Chevron Must Settle Dispute With Brittania-U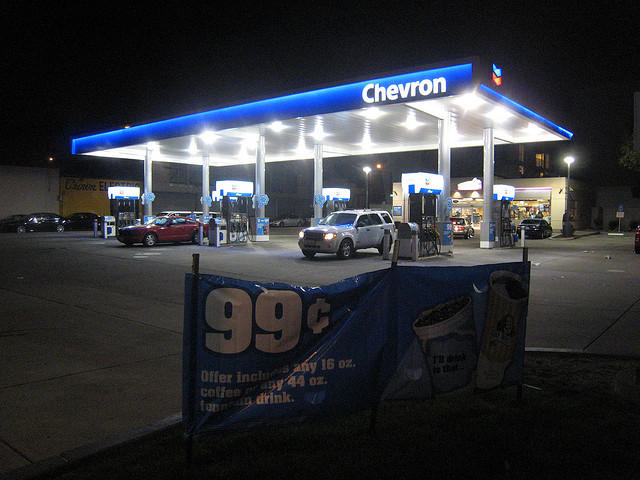 On Monday, a Nigerian court upheld an order that bars Chevron Corp. (NYSE:CVX) from selling its onshore assets until the company settles its dispute with a local firm, Brittania-U, according to Brittania-U's lawyers in Lagos, who spoke with Reuters. Brittania-U claims that it made a deal with Chevron to buy the company's assets; Chevron denies such a deal ever existed.
"The court upheld the interim order in favor of Brittania to protect the assets while the substantive case is still being determined," lawyer Rickey Tarfa told Reuters. "The judge said that the order needs to be in place until the case is decided. The order restrains Chevron from transferring the asset or doing anything with the assets," he continued.
Brittania-U is run by a former Chevron executive, Catherine Uju Ifejika; the firm was the highest bidder for Chevron's largest cluster of blocks (OML 52, 53, and 55), having bid over $1 billion dollars for the assets, and was previously in talks with Chevron over the sale, according to Reuters' report.
Banking and oil industry sources told Reuters that when Britannia-U failed to prove it could afford to pay the proposed amount promptly, Chevron began to look at other bids for the assets.
One of a number of challenges to the case is whether or not the court even has jurisdiction over the disagreement between the two companies. An earlier decision Monday by a Nigerian judge ruled that Federal High Court would have jurisdiction over the dispute, according to another Reuters' report.
Chevron is one amongst several oil companies to sell onshore assets in Nigeria recently, despite Nigeria's potential to double its 2 million-2.5 million barrel a day output, due to problems with oil theft, pipeline sabotage, and regulatory uncertainty, Reuters' reported last week. Competitors ConocoPhilips, Royal Dutch, Shell, France's Total, and Italy's Eni have all disposed of onshore and shallow offshore fields on the Niger Delta. Shell, the biggest oil producer in Nigeria, has sold eight blocks for a total of $1.8 billion since 2010.
More From Wall Street Cheat Sheet: