Credit Growth Slows in June as Consumer Sentiment Drifts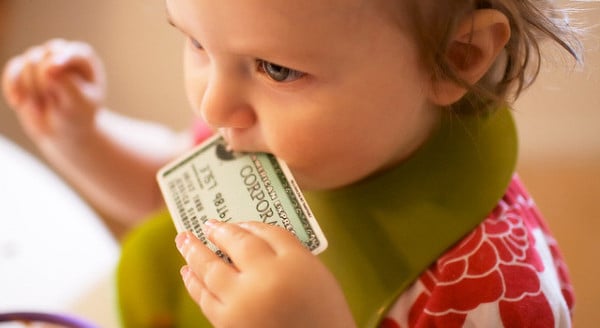 Consumer credit increased at a seasonally adjusted annual rate of 5.9 percent in June, according to data released by the U.S. Federal Reserve on Wednesday. Non-revolving credit led the charge, climbing at a rate of 10 percent, while revolving credit — credit that is automatically renewed when debt is paid off — contracted 3.8 percent.
Total outstanding credit increased by $13.8 billion to $2,847.9 billion, a function of a $16.5 billion increase in non-revolving credit — mostly car and student loans — and a $2.7 billion decrease in total revolving credit issued.
Revolving credit growth, an indicator of consumer confidence and spending, has been touchy for most of the recovery. Revolving credit grew at an annual rate of just 0.2 percent in 2011 and 0.4 percent in 2012, although it grew at an annual rate of 2.1 percent in the second quarter of 2013.
In general, increases in consumer credit indicate growth in economic activity. When consumers borrow within their means in order to purchase cars, go to college, or buy a house, the economic engine putters on contently. The obvious downside risk is that when people borrow beyond their means and assume too much debt relative to their income, they may be forced to stop spending simply to pay off debt. This is a negative economic catalyst.
Consumers are more likely to use credit when they are feeling optimistic about the economy. However, Gallup's Economic Confidence Index fell to -12 in July, compared to -8 in June and -7 in May. The decline in confidence occurred across all income groups, but middle-and lower-income Americans suffered more than upper-income Americans' confidence. The score is still high relative to average post-crisis levels, but it is also consistent with an economic malaise that has characterized the past few months.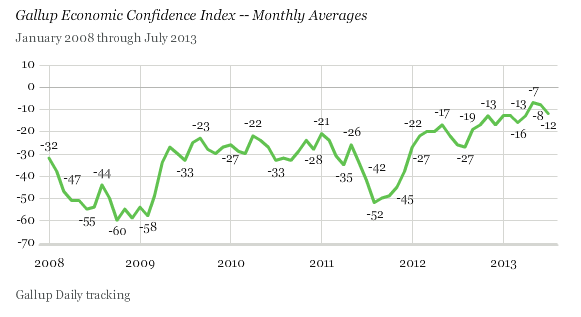 Don't Miss: Obama's Long-Term Housing Plan Includes Education and Immigration Reform.