Criminal Trials Over News Corp. Hacking Start Monday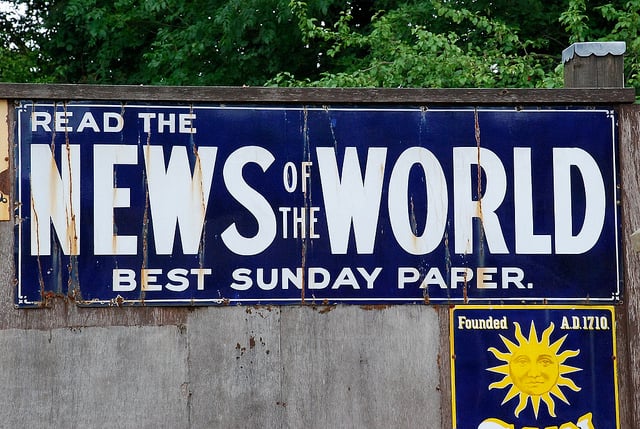 The criminal trial for Rebekah Brooks, the former News Corp. (NASDAQ:NWSA) executive and onetime protege of Rupert Murdoch, is set to begin in London on Monday, which – The Wall Street Journal reports — is likely to further embarrass both the media giant and the British government.
Brooks has been charged with several high-profile offenses, including conspiring to illegally intercept mobile phone voicemail messages — commonly referred to as phone hacking — and for making payments to public officials in exchange for information and obstructing justice.
As the former editor of the since-disbanded News of the World, Brooks left the publication amid allegations that it had hacked into voicemail messages on the mobile phone of missing teenager Milly Dowler, who would later be found dead. Brooks has plead not guilty to the charges.
"I am not guilty of these charges," Brooks said. "I did not authorize, nor was I aware of, phone hacking under my editorship," calling the charges "particularly upsetting" and "untrue."
News Corp., which also owns the WSJ, shut down the tabloid paper, News of the World, soon after the allegations were brought to light. News U.K., News Corp.'s U.K. newspaper unit, did not comment on the proceedings to the WSJ, explaining it couldn't provide any information as the legal case is set to begin.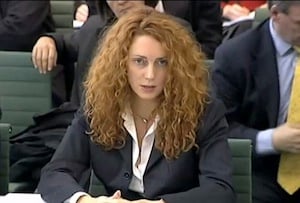 Along with Brooks, Andy Coulson —  former News Corp. editor – and Charlie Brooks — a longtime friend of British Prime Minister — are also on trial. Coulson is facing three charges related to illegal voicemail interception and paying public officials for information. Meanwhile, Charlie Brooks stands accused of concealing documents, computers, and other electronic equipment from police in July of 2011.
The court case is the first of three trials following three years of intense investigation into alleged misconduct by the media. The investigation by police began when allegations arose that News of the World had hacked into the voicemails of various celebrities, politicians, and members of the public — including Milly Dowler and the families of British soldiers killed in action. Due to the investigation, scores of journalists and public officials have been arrested, leading to big questions regarding the integrity of the media and several prominent institutions.
Investing Insights: Can Sirius XM Radio Continue to Rise?