Crisis-Era Memories Haunt Wall Street This Week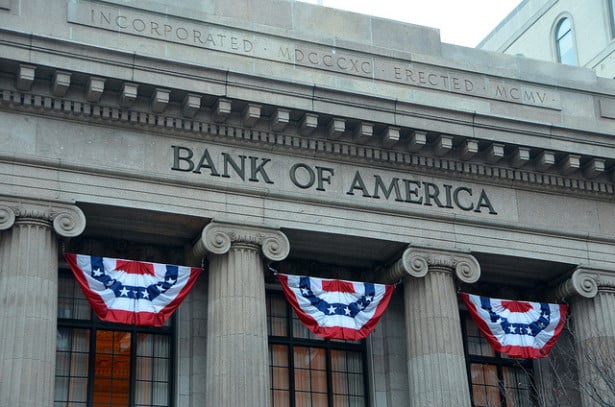 The financial product known as mortgage-backed securities has become a term synonymous with the 2008 financial crisis; Lehman Brothers, which collapsed five years ago this week, was the symbolic domino that caused one financial institution after another to begin wobbling until the entire banking industry, and the economy as a whole, was in crisis. In the financial industry and among regulators, the generally held assessment is that Lehman failed under the weight of risky real estate investments, characterized by a rise in subprime mortgage delinquencies and the resulting decline in value of securities backed by those mortgages. The lower credit quality ultimately caused massive defaults, which in turn caused a significant disruption in the flow of credit from financial institutions to businesses and consumers. When Lehman Brothers filed for bankruptcy on September 15, 2008, it was fourth-largest investment bank in the United States.
Federal regulators have spent years investigating and litigating the financial firms whose practices contributed to the financial meltdown. In fact, the Securities and Exchange Commission spent two years investigating Lehman Brothers, and while the probe hit one dead end after another and not a single civil charge was filed, the resulting report showed bank officials used accounting maneuvers known as "balance sheet manipulation" to mislead shareholders into believing that the firm was healthy until five days before it collapsed.
In a way, Lehman Brothers was a shining example of what went wrong with the American banking system: it made bad bets on mortgage-backed securities and when its finances became dicey, management attempted to hide the problem. But because it was allowed to fail, its history was much different than many other firms that invested heavily in mortgage-backed securities. Other firms were hastily incorporated into other institutions to avoid further disaster — a solution that could not be worked out for Lehman. During the crisis, the Federal Reserve and the Treasury fought to prevent the complete collapse of the American banking system; Bear Stearns was sold to JPMorgan Chase (NYSE:JPM), and Bank of America (NYSE:BAC) bought Merrill Lynch, transactions that can be described as quasi-shotgun marriages aimed at saving those brokerages.
But because of those acquisitions and their own actions, the financial institutions that are standing still have history to deal with. Following the crisis regulators and lawmakers were guided by a unifying purpose: assigning blame for the meltdown and create rules to repair the structural problems within the banking system so that a similar financial meltdown would never happen again. And, where the SEC failed with Lehman Brothers, despite reviewing more than 15 million company documents and interviewing some three dozen witnesses, many other financial players have endured countless lawsuits, especially Bank of America. Thanks to its 2008 acquisition of Countrywide Financial and Merrill Lynch, Bank of America has been drawn into federal court for years regarding its mortgage business. To settle claims of a wide range of financial misconduct perpetrated by Countrywide Financial alone, Bank of America has spent more than $45 billion. The purchase cost of that brokerage was just $2.5 billion.
Bank of America's purchase of Merrill Lynch has brought problems as well. The institution is facing a lawsuit filed by two trusts that hold and administer mortgages on behalf of multiple large investors who own more than $1 billion worth of securities collateralized by the loans. In 2006, Merrill Lynch bought more than 6,000 mortgages that together had an original principal balance of more than 1.1 billion. The loans, which were purchased from third-party originator ResMae Mortgage, were turned into tradable securities and sold to investors, according to the complaint seen by Bloomberg. In that complaint, the trusts allege that the loans did not conform to the representations and warranties about the quality and characteristics. Because ResMAE could no longer fulfill its contractual obligations as it had been liquidated in its 2007 bankruptcy, the trusts contend that Merrill is obligated to buy back the loans.
In its defense, Merrill requested Justice Melvin Schweitzer to dismiss the suit, arguing that it is not responsible for breaches made by ResMAE. But in a September 10 ruling seen by the publication, the judge ruled that Merrill had guaranteed the obligations under the loans' purchase agreement. "The force of the trusts' arguments subordinates Merrill's unreasonable positions, however cleverly put they may be," Schweitzer said.
Two other cases are also on Bank of America's legal docket: the federal government has alleged that Countrywide sold Fannie Mae and Freddie Mac billions of dollars of toxic mortgage loans and the bank has been accused of delaying applications to the Home Affordable Modification Program, or HAMP, to increase fees, and to send customers into foreclosure.
With all the focus subprime mortgage bonds have received since the financial crisis, one would assume that financial product, a symbol of misbegotten lending, would have long since been dismissed from portfolios. However, CWABS 2006-7 — a bond so toxic that in 2009 it seemed likely that nearly all of the thousands of mortgages inside the bond might default — is now a valued asset. A senior slice of the bond trades at 91 cents on the dollar, meaning it has made nearly a full recovery.
Even stranger is the fact that six regulators — including the Federal Reserve, Federal Deposit Insurance Corporation, and Securities and Exchange Commission — have given up on a law that would have tightened rules for mortgage securities. In its place, a rule was proposed that carries an exemption so broad that it would not apply to securities containing a great majority of mortgages that are made under current lending standards, which are much stricter than those that existed before the financial crisis. Still, the rules do apply to the types of higher-risk loans that were popular before 2008.
Don't Miss: 5 Stocks Catering to the Super Wealthy.
Follow Meghan on Twitter @MFoley_WSCS