Crude Futures Have a Brand New Catalyst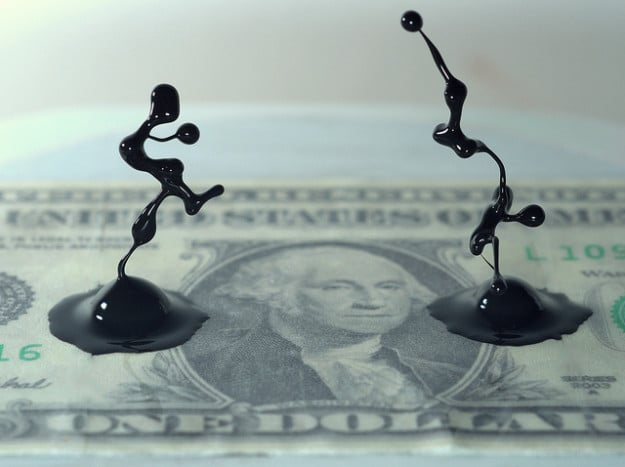 A week ago, the U.S. Energy Information Administration's weekly petroleum status report showed that commercial crude oil inventories had risen to an 82-year high, which kept pressure on crude oil futures as investors continued to worry about supply levels. However, concerns were alleviated to some degree Wednesday after the statistical branch of the Department of Energy announced that petroleum stockpiles decreased by 6.3 million barrels last week, bringing total inventories to 391.3 million barrels. That was the biggest drop recorded so far this year, which helped pull stockpiles back from the previous week's high.
While this level is still well above the upper limit of the five-year range for this time of year and 1.7 percent above last year's volume, futures rose following the data release, because the inventory drop was significantly more than the 400,000-barrel decline expected by analysts.
That steep drop took many market participants by surprise, especially as it came at a time when refineries were increasing their operations to prepare for the summer driving season. Refinery utilization rose 2 percentage points to 88.4 percent of capacity last week. For comparison, analysts were expecting just a 0.5 percentage-point increase in capacity use.
Light, sweet crude for July delivery rose $1.04, or 1.1 percent, to $94.35 per barrel on the New York Mercantile Exchange after the figures were released.
Meanwhile, oil imports dropped 7 percent to 7.268 million barrels per day last week, the lowest amount since September 19, 2008. Imports were 18.9 percent lower than last year's levels, showing evidence that rising domestic production has begun to outpace the need for foreign crude. Still, as IAF Advisors analyst Kyle Cooper told The Wall Street Journal, crude oil inventories remain "exorbitantly high, and it's a big cost of capital having all that crude just sitting there." However, he said that he expects "refiners to keep drawing down inventories" in the future.
High supplies of crude have kept prices low so far this year, and Nymex crude, the U.S. benchmark, has moved little since the start of 2013. Even though Wednesday's petroleum status report showed a draw in crude stocks, high U.S. oil inventories will likely continue to act as a buffer against higher oil prices.
With several key employment reports due this week, oil market watchers are shifting their attention to the monthly figures for clues on the health of the job market in the world's largest oil consumer. Ongoing high unemployment in the U.S. has kept fuel demand low, because fewer motorists are on the road. Earlier on Wednesday, the payroll processor ADP announced that private-sector employers added 135,000 jobs last month, a figure well below estimates for 167,000 new additions but above April's employment increase of 113,000.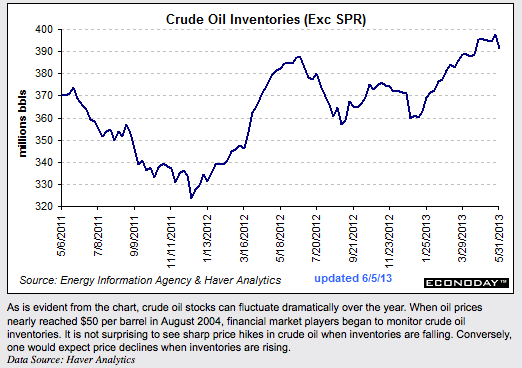 Follow Meghan on Twitter @MFoley_WSCS
Don't Miss: Buffett's MidAmerican Won't Go Nuclear in Iowa Just Yet.