CVS Moves Its Deals Online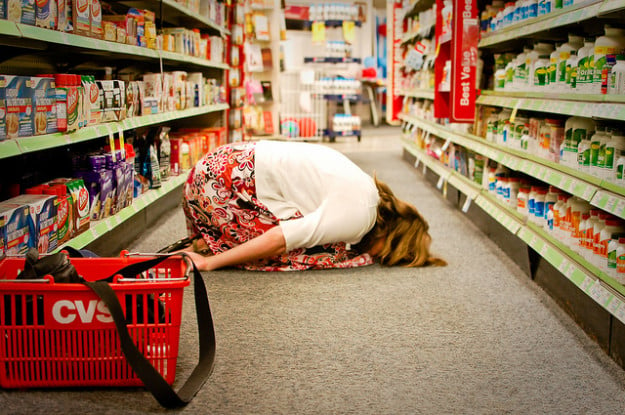 What you have in your shopping cart at checkout can say a lot about a person. Beer, aspirin. and gummy bears; Kale, quinoa, and muesli; baby formula, diapers, and iced coffee; these items paint a picture. It's this very notion that Consumer Value Store Pharmacy (NYSE:CVS), better known as CVS Pharmacy, is working to capitalize on with its new myWeekly Ad platform.
According to The New York Times, the new program — offered to ExtraCare loyalty members — utilizes data amassed from member's previous purchases to create a profile with possible items of interest for sale. From there, one can make an online shopping list specific to the closest most oft-used CVS store.
CVS has put aside approximately $7 million for its new program in an effort that many retailers have been making to combat online competition. The myWeekly Ad scheme would help CVS customers cross from the physical store to the online platform, which can be seen here and would appear on customers' computer, tablet, or mobile device.
"CVS and other retailers have distributed billions of circulars … [that's] what we believed would excite and motivate customers," said Rob Price, the chief marketing officer for CVS Pharmacy. Technology being the language of today, Price said that CVS would take full advantage of the opportunity it offers to personalize their message to consumers.
"The print circular is going to be around for a while," said Price. Price explained that while, at present, the paper circular still plays a key role in reaching consumers, "eventually it's going to go away."
Safeway (NYSE:SWY) CEO Steven Burd said something to a similar effect earlier this year. "As people become more digital, there's an opportunity," said Burd. "We're working hard to actually get out of the paper ads, and make the ad itself personalized for every household."
"We have to prepare for the future," said Price. The future, according to Michael Sharp — creative director at ad firm Standard Time — refers to "a younger demographic that spends a lot of time online looking for deals."
According to a New York Times interview with Prashant Malaviya — associate professor of marketing at the McDonough School of Business at Georgetown — "Making recomendations to consumers sometimes comes across as being intrusive, and it has to be done with careful thought."
An intrusive example might include a coupon attempting to coerce customers into swapping one brand for another. "For me to be able to get a coupon to buy more Coke is a lot more relevant. I value more getting coupons for products I like, not for products I don't care for, which is wasting my time," said Malaviya.
Don't Miss: IMF: Debt Levels Across the Globe Appear Stable.