CytRx Corporation Offers Hope for Brain Cancer Patients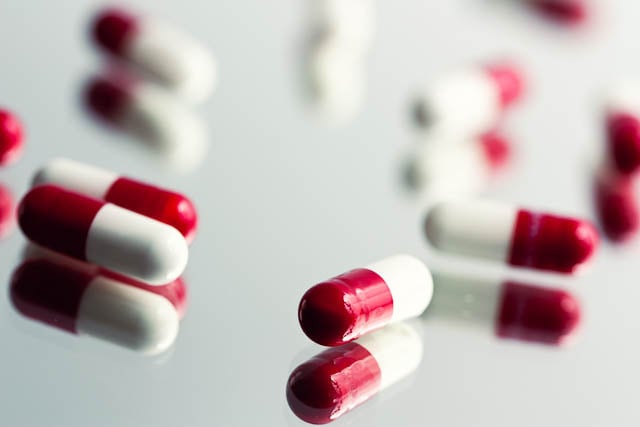 Over the past few months, companies evaluating potential treatments for Glioblastoma Multiforme have seen their share prices soar. The likely reason for the share price surge is that investors are seeking new areas of medicine that do not yet have an effective treatment option. These unmet areas of need offer small developing companies a chance to reap big rewards if successful. One company that has yet to participate in the glioblastoma multiforme rally is CytRx Corporation (NASDAQ:CYTR). However, that rally could soon be coming because the company recently announced that it was beginning a Phase 2 trial in an attempt to offer a viable treatment for the deadly disease.
Company Pipeline
CytRx Corporation is a biopharmaceutical research and development company specializing in oncology. The company's flagship product is aldoxorubicin, an improved version of the widely used chemotherapeutic agent doxorubicin. Aldoxorubicin has the ability to treat many forms of cancer including the following:
2-Line Soft Tissue Sarcoma – Phase 3 pivotal trial to start in 1Q 2014
1-Line Soft Tissue Sarcoma – Phase 2b trial on-going; Progression-free survival results expected in December 2013
Glioblastoma Multiforme – Phase 2b trial initiated
Kaposi's Sarcoma – Phase 2 trial expected to start in 4Q 2013
As investors can see, CytRx has its hands full and will be extremely busy over the coming 12 to 18 months. Although each indication listed above has immense potential, the one that has my attention right now is glioblastoma multiforme.
Glioblastoma Multiforme Rally
As mentioned in the opening paragraph, companies developing a potential treatment for patients suffering from GBM have seen their market capitalizations soar over the past few months.  A few examples include Celldex Therapeutics (NASDAQ:CLDX), ImmunoCellular Therapeutics (NYSEMKT:IMUC), and Northwest Biotherapeutics (NASDAQ:NWBO). Celldex Therapeutics is developing Rindopepimut, an investigational immunotherapy that targets EGFRv3-expressing glioblastoma. It is currently in Phase 3 (ACT IV Registration) evaluation for front-line glioblastoma and Phase 2 (or, ReACT) evaluation for recurrent glioblastoma.
Over the past 6 months, Celldex has more than doubled in value because of investor expectations that Rindopepimut has the potential for significant revenue generation. ImmunoCellular Therapeutics is developing ICT-107, a vaccine that can treat glioblastoma multiforme. The company is expected to report final Phase II results by the end of March 2014. About two weeks ago, a report came out indicating that 50 percent of the 16 patients enrolled in the Phase 1 trial had lived 5+ years. That is a staggering result which caused ImmunoCellular Therapeutics shares to soar by more than 25 percent over the past two weeks.
A third company that has participated in the GBM rally is Northwest Biotherapeutics. Shares of Northwest Biotherapeutics soared by more than 90 percent during the past few weeks after a Fox Report highlighted the potential of the company's DCVax technology. Since the high, shares have come back down, although still about 25 percent higher than the low of November. Given the rally in these 3 stocks, it is surprising that CytRx Corporation has not yet participated.  However, I believe that is about to change.
CytRx Phase 2 Trial: Aldoxorubicin
On November 20, CytRx initiated a Phase 2 trial with aldoxorubicin in patients with unresectable glioblastoma multiforme. The Phase 2 trial will be an open-label, multi-center study designed to investigate the preliminary efficacy and safety in subjects with unresectable GBM whose tumors have progressed following prior treatment with surgery, radiation and temozolomide. The primary objective of the trial will be progression-free survival and overall survival. The secondary objective will be to determine the safety of aldoxorubicin.
This Phase 2 trial follows encouraging preclinical results that were reported earlier this year. Those results indicated that aldoxorubicin demonstrated statistically significant efficacy in the treatment of mice implanted with human GBM tumors. In that study, animals treated with aldoxorubicin had a median survival of 63+ days, compared to just 25 days for animals treated with doxorubicin. Although early, these results certainly indicate that CytRx may have a very bright future.
Market Potential & Valuation
Every year, 8.2 of every 100,000 people in the U.S. are diagnosed with primary malignant brain tumors.  Additionally, approximately 13,000 Americans die each year because of malignant brain tumors.  Glioblastomas represent approximately 23 percent of primary brain tumors in the United States and are the most commonly diagnosed brain tumors in adults aged 45-74.
Based on those statistics, it would seem that a fair estimate for an annual market size of glioblastoma patients would be roughly 3,000 people.  Breakthrough treatments for an unmet medical need can usually cost upwards of $100,000 per year. If that holds true for GBM and CytRx captures just 25 percent of that market, CytRx could potentially generate roughly $75 million in annual revenues. If investors assume a very conservative price/sales ratio of 4, CytRx would likely be trading above $7 per share. With CytRx currently trading at $2.49, investors who get in now could potentially generate a return of 200 percent. That's not including the rest of the company's pipeline that has some significant value as well.
Formula: (Revenue * Price/Sales Ratio)/(Share Count)

($75 million * 4)/(42 million)
Insider Investment
Since retail investors like to follow the smart money, everyone should be aware that Dr. Gene Salkind, a highly regarded neurosurgeon, recently filed a 13G revealing that he owns 3.49 million shares of CytRx. This amounts to an 8.3 percent ownership stake in the company. Large insider investments can indicate that a big move may be coming. In light of all the catalysts that CytRx has coming up in the next 6-12 months, investors may want to consider taking at least a small position in the company so as not to miss out on a big move.
Conclusion
Although investing in a small-cap biotechnology certainly has its risks, CytRx appears to be making all the right moves. Most biotech analysts consider CytRx, Celldex, ImmunoCellular, and Northwest Biotherapeutics to be the leaders for developing an effective treatment for GBM. Given that the latter 3 companies have already seen their rally, it appears to be only a matter of time before CytRx also has its day in the sun.
Follow Tom on Twitter @tommymeyer82.
Don't Miss: Is Obamacare Enrollment Finally Ramping Up as Promised?