Dallas Fed President Fisher: Markets are Behaving Like Animals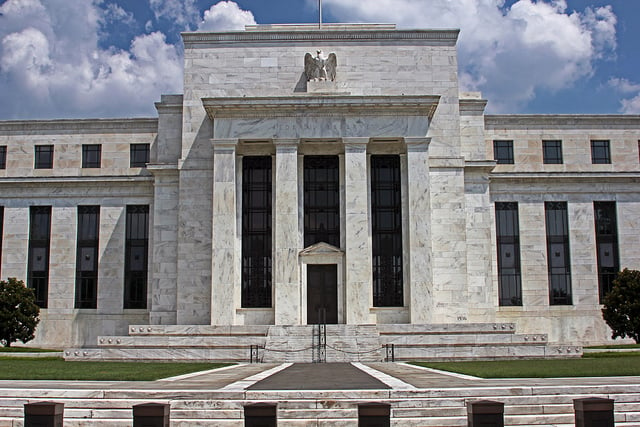 Federal Reserve Bank of Dallas President Richard Fisher doesn't think the markets should scare the U.S.'s central bank.
Comparing the markets to "feral hogs," Fisher spoke about how selling and market fluctuations are a ploy to expose weakness in the Fed. He told the media, "My personal feeling is that you don't walk up to a lion and flinch." Fisher is an ardent supporter of cutting off quantitative easing.
He has long been hawkish of the central bank's bond buying program, and earlier this month spoke on how the continuation of quantitative easing risks the "debasement" of the dollar, as well as "the ruination of our economy and lifestyle."
Expanding on these thoughts, Fisher added, "I argue that the Fed is, at best, pushing on a string and, at worst, building up kindling for speculation and eventually, a massive shipboard fire of inflation."
Fisher thinks there are bubbles developing in emerging markets and real estate development trusts, saying that companies issuing junk bonds can borrow for less than 7 percent. He said he wasn't alone in pointing out these issues to his peers at last week's meeting, and claims that these market movements are noteworthy.
Downward pressure on the market has been real, though, with the Dow sitting below 15,000 since Wednesday.
Still, Fisher points to the investor George Soros's attack on the Bank of England in the 1990s as an example of how markets try to test things, adding that he hasn't forgotten, but that he doesn't think that "anyone can break the Fed."
He does concede that the end of easing should be implemented slowly, saying, "I don't want to go from wild turkey to cold turkey overnight."
All signs from Federal Reserve Chairman Ben Bernanke indicate that this will be the case. At the last meeting between Federal Reserve voting members, Bernanke was authorized to announce the slowdown of easing at the end of this year. Bernanke said that if the economy continues to strengthen into next year, the program will likely be ended altogether.
But St. Louis Federal Reserve Bank President James Bullard doesn't feel that the decision was appropriately timed, and voted against Bernanke's authorization to make such an announcement. In an interview with the Washington Post, Bullard said: "I thought it was the wrong kind of response given the way the data were coming in, and I think the committee should be more respectful of responding to data in a systematic way. That's what builds confidence with markets."
Federal Reserve Bank of Minneapolis President Narayana Kocherlakota agrees with Bullard, favoring more expansive Fed behavior until unemployment falls below 7 percent.
Michael Hanson, a senior U.S. economist for Bank of America in New York, is surprised by the discourse from non-voting members, saying, "It is a little unusual for a non-voting member to put out a statement." Both Kocherlakota and Fisher have been quite outspoken, though neither were voting members in the previous meeting.
Though Kocherlakota now supports the continuation of quantitative easing, he voted against more expansive stimulus measures in 2011, joining Fisher and Charles Plosser, president of the Federal Reserve Bank of Philadelphia, both of whom have been consistently hawkish of the asset-buying program.
Don't Miss: The Housing Market Receives An Impressive Surprise.