Damage Control: Glaxo CEO Goes to China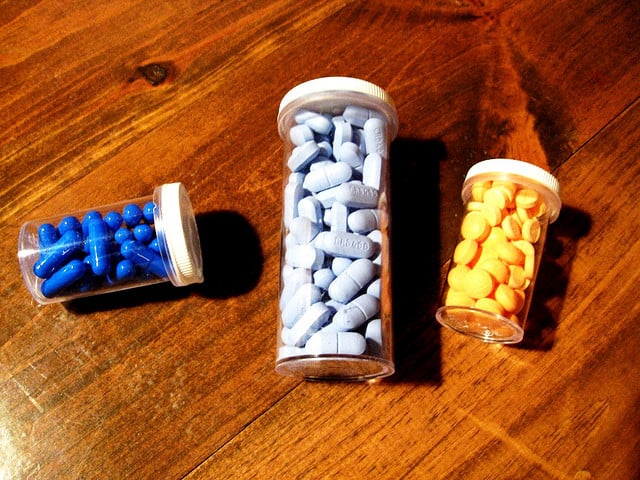 GlaxoSmithKline (NYSE:GSK) CEO Andrew Witty is visiting China on a trade trip in order to reaffirm the company's commitment to doing business in the country after a bribery scandal rocked Glaxo's Chinese operations earlier this summer.
According to a spokesman from Glaxo who spoke to Reuters, Witty is on his first trip to China since the bribery scandal broke in July. He is traveling in a business delegation with British Prime Minister David Cameron. "It's an important opportunity to show our continued commitment to China and to supplying our medicines to the country," GSK spokesman Simon Steel told Reuters. Witty himself didn't comment on the investigation but promised he would have something to say about it soon.
The scandal erupted after Chinese authorities accused the British pharmaceutical giant of funneling $489 million in cash through 700 travel agencies by creating fake events and expenses, then using leftover funds to bribe doctors with cash and sexual favors in exchange for prescribing the company's drugs. China's Ministry of Public Security has been working to root out corruption in China's hospitals, especially in regards to foreign businesses operating in the country.
Witty apologized after the scandal broke, saying that Glaxo's head office knew nothing about the ongoing bribery in the company's Chinese operations; he blamed the infractions on the company's senior staff in China. Witty also acknowledged that the scandal would affect the company's earnings in the future, as Glaxo has agreed to lower drug prices in China to apologize for the indiscretions.
Glaxo's most recent earnings results showed the stress of the highly public scandal, which has led to sales teams being shunned by hospital staff. Company sales in China dropped 61 percent during the third quarter. On the earnings conference call, Witty said that Glaxo is "totally committed to China" and that there are no chances of the company pulling out of the country.
As far as the investigation goes, for now, it seems as if certain senior executives in GlaxoSmithKline's Chinese operations will be charged, but the company itself will escape charges. Chinese state media have accused the company of orchestrating the bribery practices, but the latest reports suggest it's unlikely China will attempt to charge Glaxo as a whole.
Follow Jacqueline on Twitter @Jacqui_WSCS
Don't Miss: 5 Ways America Is Building Support for the Marijuana Industry.