Data: China's Manufacturing Sector Shows Signs of Strength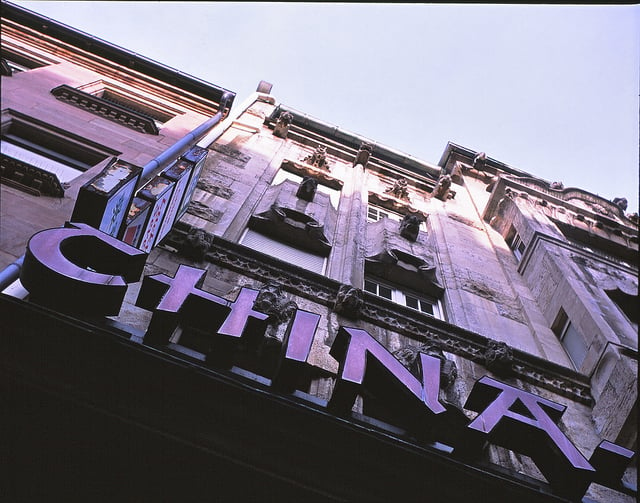 New data suggest that the Chinese economy is on the path to a rebound. According to a report released by Markit, the flash Purchasing Managers' Index for manufacturing rose in the month of September to 51.2, up from 50.1 in the month of August. This beats the consensus expectation, which would have placed the number at slightly below 51, and represents the second straight month of increases with the value significantly above July's statistic of 47.7. This could put the average for the third quarter to 49.6, which is very close to the benchmark of 50 that signals economic expansion in the sector in question.
The news was welcome to stock markets in the country, with the Shanghai Composite Index gaining over 1 percentage point and the Australian dollar also performing well. The statistics hint that China could very well be on pace to match its 7.5 percent growth target for its economy in the year of 2013.
Though some estimates by Wall Street firms exceed that threshold due to recent adjustments that are banking on higher growth in the fourth quarter, the numbers give confidence to statements made by Chinese officials, who have stuck by their goal even as economic indicators turned sour earlier this summer.
Some have expressed doubts that the numbers will be able to continue to rise throughout the rest of the year. They point to domestic spending that has fueled the recent surge in economic data, claiming that a large imbalance between the importing of raw materials, such as iron ore and oil, and the exporting of finished goods, forms a long-term pattern that is economically unsustainable.
As Chinese officials are projected to turn their eye from simple growth — needing only to average 6.8 percent growth per year to obtain their stated goal of doubling Chinese GDP between 2010 and 2020 — to creating a sustainable economy based on internal consumerism as well as outside demand, economic indicators are likely to show the effects of the retooling.
However, the report piled on additional evidence that the manufacturing sector not only is performing well but also that a recovery could be taking hold. Backlogs increased to their highest levels in two years, meaning that demand from manufacturers were causing orders to be overloaded down the supply chain. This, in turn, creates additional employment as companies on different rungs of the chain all find cause to hire more staff.
While employment did cease in China in September, its decline was the smallest in the past six months, signaling that cost reduction measures being taken by some firms are beginning to be offset by additional hiring from other companies.
The report did point to rising input costs as one possible deterrent of further gains in the Chinese manufacturing sector, though price spikes in commodities such as oil are often associated with transitory events, such as tension in Syria, rather than to long-term trends that could seriously threaten a recovery.
Don't Miss: CBO: We Have a Tax Problem, Not a Spending Problem.