Data: Eurozone Inflation Drops to 3.5-Year Low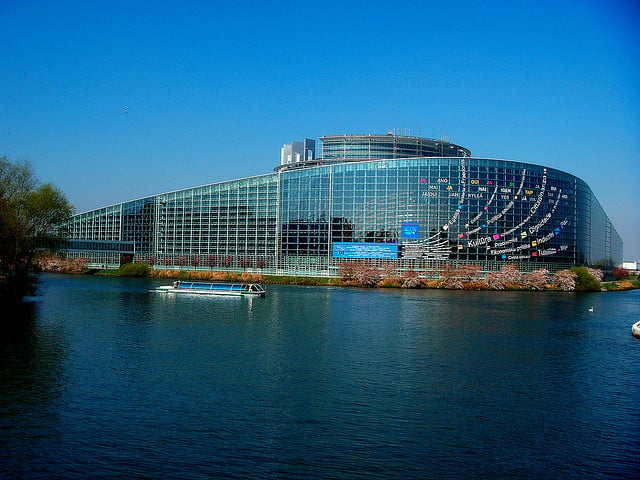 Inflation in the eurozone dropped to a more than three-year low in September, Reuters reports, via The New York Times. According to data released by Eurostat, annual inflation in the eurozone as of September was 1.1 percent. This is down slightly from August's value of 1.3 percent and down significantly from corresponding values in 2012, which came in at 2.6 percent. That means that inflation is down by more than 50 percent from its values a year ago.
Some of the lowest inflation rates — where deflation is actually at work — included those in Greece, Latvia, and Bulgaria. In the United Kingdom and Estonia, though, rates topped 2.5 percent, while the Netherlands posted the third highest inflation rate in the region.
Though the Bank of England does not seem to be concerned about an inflation rate of 2.7 percent in the country, some in the U.K. have expressed worries about increases in housing prices having a disproportionate impact on the inflation rate. As the government continues to finance mortgages and activity in the real estate sector nears all-time highs, fears of a bubble have begun to surface.
So far, the Bank of England has claimed to be monitoring the situation carefully, saying that no action is needed as of yet, according to Reuters.
Meanwhile, the European Central Bank will view the data with mixed feelings. With the overall rate so low — 1.1 percent is substantially below the official target of 2 percent — that means the bank has room to experiment with new liquidity measures, giving the ECB the option of injecting more money into the economy if it sees fit. This could very well prove useful if liquidity measures continue to drop.
However, negative rates, especially in economically stagnant countries like Greece, are certainly no friends of the bank, as they can cause hoarding and make it harder for businesses to obtain access to capital.
The Eurostat report also broke down inflation rates by sector. Among the areas with the biggest gains, all more than 8 percent annually, were tobacco, electricity, and accommodation services, while fuels for transport and telecommunications saw the biggest drops, with prices in those areas sinking by 30 percent and 15 percent, respectively.
The impact of the prices of goods that are influenced by politics and technology — such as oil and telecommunications — may be a cause to question whether the inflation numbers for core products are really as low as they appear.
Eurostat also released a report on Wednesday concerning imports and exports in the eurozone, which revealed that the region is running a trade surplus of some 7.1 billion euros. This is up significantly from the same time last year.
The good news in the report doesn't come in the headlines, though: Not only did import and export activity rise from July to August in the seasonally adjusted data, but troubled countries like Greece and Portugal posted significant year-over-year gains in exporting activity, as well.
Don't Miss: Housing Market Feels Impact of Government Shutdown.