Data: U.K. Economy Stands Strong in Third Quarter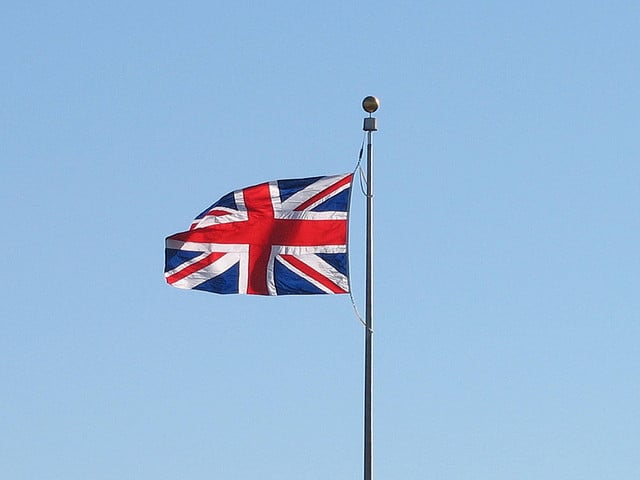 A report released Monday by the British Chamber of Commerce says that the United Kingdom may just have experienced its strongest economic quarter in five years, The Wall Street Journal reports.
The British Chamber of Commerce projected that the British economy grew by a rate of between 0.9 percent and 1 percent during the third quarter of 2013. The number represents a phenomenal upsurge in the nation's economy, growing more than many countries will during the entire year and posting what could be the strongest quarterly growth rate that the nation has seen since 2007. The official data are set to be released later this month.
The news comes as the International Monetary Fund also updated its growth projections for the U.K. for the next two years, increasing its estimates for 2013 from 0.9 percent to 1.4 percent and its forecast for next year from 1.5 percent to 1.9 percent, Sky News reports. The rise in the predictions is especially surprising given that most other countries had their growth projections adjusted downward as a result of uncertainty surrounding the U.S. partial government shutdown and the ongoing debate over raising the debt ceiling.
The British Chamber of Commerce report also had encouraging news about the British manufacturing sector based on surveys of thousands of businesses in the region, the International Business Times reports. Domestic orders and export sales both are projected to increase in the third quarter. However, there were mixed outcomes from the subcategory of investment — more companies intended to invest in training in the third quarter, but fewer intended to invest in new equipment or infrastructure.
This is an especially problematic trend because it can hurt the prospect of an economy in the long term when it neglects to invest in expanding operations. Though focusing on training can have an equal, if not superior, impact in the short term, there is a point beyond which it scales poorly, limiting the scope of expansion that business operations can post. In addition, while hiring new staff may help to keep unemployment levels low, it does not cause the same improvement in efficiency that investing in technology or equipment can bring.
David Kern, the British Chamber of Commerce's chief economist, had mixed feelings about the report. He said it was clear that the country's economy was on the upswing, but that caution was also in order, especially given the tense situation in the U.S. "These strong results must not lull us into a false sense of security," Kern said to The Wall Street Journal.
Don't Miss: 6 States Where Women Are Underpaid.