David Tepper Waxes on Apple and Citigroup and 3 More Hot Stocks
Apple (NASDAQ:AAPL): Hedge Fund manager David Tepper remains bullish on the stock market in general, but has some reservations when it comes to Cupertino's best. The company needs to "do something," he says, whether its a cheap iPhone or bigger screen, if the company doesn't have something "revolutionary" coming, it better do something "evolutionary." If there's nothing by September, Tepper will have his finger on the sell button. He also noted that his firm, Appaloosa, is keeping Citigroup (NYSE:C) as one of its largest positions.

Hess Corporation (NYSE:HES): The proxy battle between Elliot Management and the Hess Board has taken an interesting turn, as a new proposal has surfaced that would include the full slate of nominees, from both sides. "Shareholders want real change and a renewed board. Hess has promised such renewal and this solution will follow through on that promise," Elliot said in a statement. The decision is being put to a vote on Thursday, and board size and composition has yet to be agreed upon.

Rio Tinto (NYSE:RIO): CEO Sam Walsh has said that the company is fully committed to cutting its capital expenditures and selling non-core assets while simultaneously ramping up production, as part of a cost-cutting plan to shed $3 billion from its operating cost base by the end of next year. The company is on track to slash $2 billion during this year alone.

Visa (NYSE:V): The company has reportedly offered to cap inter-bank credit card fees in Europe, the EU commission has said. A cap of 0.3 percent would be implemented on transactions, the same that rival Mastercard (NYSE:MA) puts as its fees. Visa offered the cap as a settlement to end an ongoing European Union competition investigation, and to fend off any possible fines that may have resulted from its findings.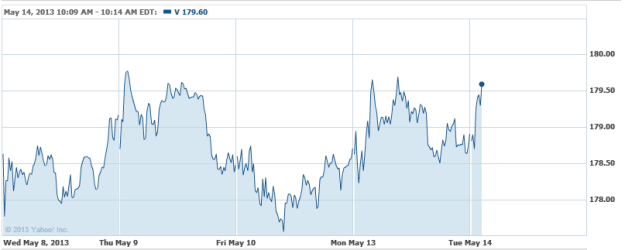 Don't Miss: Will France Activate a War With These Tech Giants?