Dear Amazon: Thanks for the Ideas. Love, Target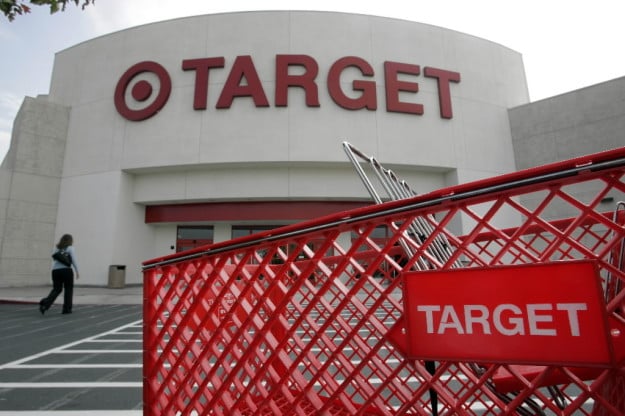 When it comes to competition with Amazon (NASDAQ:AMZN), it looks like Target (NYSE:TGT) may have just adopted a new motto: if you can't beat them, copy them. It's a unique strategy, and one that former executives now shake their heads at. But it is also clear that the retailer has little to no choice as it loses more and more customers to the Internet retail giant that is Amazon.
According to the Wall Street Journal, Target is now working to significantly boost its online offerings, and some recent rollouts are noticeably similar to those of Amazon's. Free shipping and discounts used to be an Amazon trademark, as did recurring deliveries for diapers and other household goods, but not anymore. Target has recognized the success Amazon enjoys with these lucrative programs and has decided to offer deals of its own, benefitting both Target loyalists and online shoppers everywhere who now witness price drops due to increased competition in the online marketplace.
The only problem is, Target's efforts still aren't exactly paying off, and the Journal highlights this reality as it reports that less than 2 percent of the retailer's $73 billion in total sales last year came from the Internet, and by comparison, Amazon's North America sales role 30 percent to $35 billion. The Seattle, Washington-based e-commerce giant sells many of the same goods that Target also sells, and the two companies' deep overlap of customers is dramatically hurting Target's business.
Like many brick-and-mortar retailers, Target is the victim of showrooming – the practice of checking out merchandise in a store, and then buying it cheaper online — and it thus always is in a constant price struggle with Amazon. According to consultancy Kantar Retail, 62 percent of the retailer's shoppers also visit Amazon within four weeks of their Target trip, and that number is up from 33 percent in 2007.
Thus, the Minneapolis, Minnesota-based company almost has no choice but to offer the same discounts and programs if it wants to keep from falling behind Amazon, and that's where its latest mimicry practices come in.
Naturally, Target executives are denying any such claims that they are now copying CEO Jeff Bezos and his business, but they are at least open about the fact that the company is currently spending more than ever — $2.3 billion in U.S. capital budget this year — in improving its technology and boosting its mobile and online offerings. Target understands that it needs to keep driving customers into stores, but if shoppers really are taking to the Internet as much as studies claim, then the retailer needs to perform there, too.
Target recognizes its recent drop in performance, and was forced last month to downgrade its goal of reaching $100 billion in sales by 2017. But according to the Journal, the retailer blames the flattened traffic on a slow economic recovery, rather than increased Internet competition from one major rival. Chief Executive Gregg Steinhafel asserted in a recent interview, "It's not as if just overnight our traffic levels are down because of Amazon. There might be some correlation," but analysts still aren't so sure the CEO is telling the whole truth.
Regardless of what provides the extra pinch for Target, though, the company is now not only tying a bow on its online offerings, but also increasing its workforce, bolstering its customer service, and working to offer the best selections in its retail stores this holiday season. The company needs to remind consumers about the benefits of face-to-face shopping, and if it can't convince them in the stores, then it hopes it can still win them over online.
Don't Miss: The Top 6 Regions with the Most High-Tech Startups.