Dear Time Warner: We Want You. Love, Charter Communications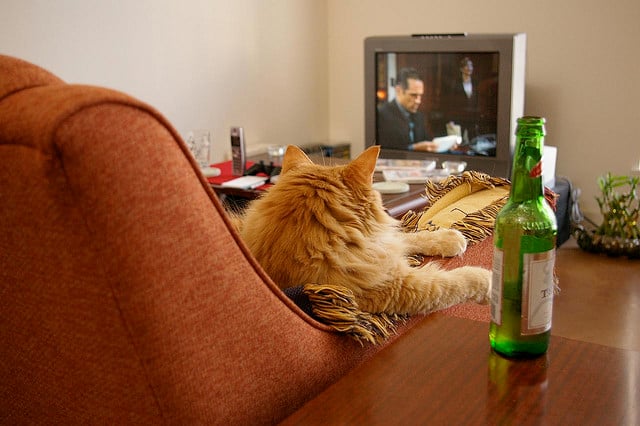 Charter Communications (NASDAQ:CHTR) is reportedly preparing an offer letter for Time Warner Cable (NYSE:TWC) that comes in under $135 a share, sources familiar with the matter have told Bloomberg. Charter is the fourth-largest cable company in the U.S. and is partly owned by famed cable investor John Malone's conglomerate Liberty Media (NASDAQ:LMCA). Malone has been vocal about his belief that more consolidation is necessary in the cable industry.
Charter isn't without competition in its desire to scoop up Time Warner. Comcast Corp. (NASDAQ:CMCSA), the largest cable provider in the country with 23 million subscribers, is also rumored to be interested in buying Time Warner. Last week, it was reported that Comcast has hired JPMorgan Chase & Co. (NYSE:JPM) to advise the company about a possible takeover.
Reports have said that Time Warner would prefer a deal with Comcast, as the company has a bigger geographical reach and could pay in cash. Such a deal would result in the combined company having 35 million subscribers, while the second-biggest cable company in the U.S., Cox Communications, only has 4.5 million. Such a deal could come under scrutiny from regulators, but since cable companies are divided geographically and mostly compete with satellite and telecom companies instead of each other, it could be allowed to pass.
Cable and satellite TV companies have been struggling to compete with TV services from telecom operators and online TV streaming options like Netflix (NASDAQ:NFLX). Time Warner has been losing customers to AT&T's (NYSE:T) U-Verse and Verizon's (NYSE:VZ) FiOS TV services. Time Warner showed the biggest customer loss of any other cable company in the last quarter, dropping 304,000 customers according to data from Bloomberg.
Charter's secret weapon could be the backing of Malone and Liberty. Malone is passionate about the cable industry after having spent decades working in the field and helping grow cable into what it is today. Malone has said that consolidation is necessary in the face of cheap TV streaming services, as it would allow cable companies to achieve cost synergies that could be passed on to customers.
Time Warner Cable shares have risen 32 percent over the year on speculation about a possible takeover. Those shares are are trading at $131.50 at the time of writing on Friday.
Follow Jacqueline on Twitter @Jacqui_WSCS
Don't Miss: More Bad News From Cisco.