Defund-Obamacare Conservatives Are Getting Serious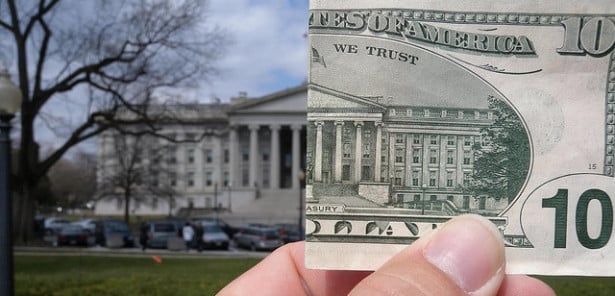 Americans are more concerned about what Congress isn't doing than what it is doing, according to a Gallup survey conducted at the beginning of June. A net 59 percent of responses indicated that some form partisan gridlock and an overall failure to get things done was a major reason why people disapproved of the job American lawmakers are doing.
That being said, Congress has a very full schedule now that the summer recess has come to an end. Following closely behind Syria, in terms of importance, is the debate over the debt ceiling and federal government spending, a discussion in which funding the Affordable Care Act will be an important issue. When the new fiscal year begins on October, the debt ceiling must be raised and a temporary spending bill must be passed in order to avoid a government shutdown.
Even though the Republican Party as a whole has shown reluctance to defund Obamacare at the expense of a government shutdown, Tea Party-backed lawmakers are aiming recapture the nation's attention this week and to rally support for their campaign to vote down any spending bill that funds the health care reform.
Texas Senator Ted Cruz — a main proponent of the defund Obamacare campaign — explained to radio host Rush Limbaugh in late August that both Obamacare and the unfolding events in Syria should serve as a rallying point for members of his party. Cruz believes Republican efforts to "delay" Obamacare implementation are akin to non-action, an exercise of just political cover.
"Republicans are still not ready to stand up and do what it takes to stop this law, to listen to the American people and say, 'Listen, let's get rid of this job killer,'" Cruz said. The senator argued that that the only plan to halt the health care reform with a "realistic prospect of success" is using the vote over the continuing resolution for government funding.
The division in the Republican party over that plan is both "unfortunate and it's disappointing," he said. What is even more unfortunate is that when he and fellow Senator Mike Lee have asked for other solutions, "for months the answer has been crickets," he said.
"I think what should happen is the House should pass a continuing resolution," the senator told Limbaugh. "It should fund every bit of federal government except Obamacare." Currently, as Republican congressional leaders remain non-committal, the anti-funding movement has few true adherents.
However, Republican Senators Mike Lee of Utah, Rand Paul of Kentucky, and Cruz, as well as several lawmakers from the House of Representatives and other Tea Party leaders are planning to host a rally on Tuesday in hopes that it will pressure congressional leaders to vote against any temporary spending bill that funds the health care reform. Representatives from more than 10 Tea Party-affiliated groups will speak at the rally, along with other leaders of the conservative movement like Herman Cain.
If this rally is successful, it will make the movement less a fringe group platform and more a mainstream GOP goal. But if it fails to make an impression, Tea Party conservatives will lose even more momentum and, according to Cruz, be out of time. The Obamacare exchanges are scheduled to open for enrollment on October 1, the day the new fiscal year begins, and Cruz believes that once the exchanges open — there will be no going back.
Obama "wants to get as many Americans as possible addicted to the subsidies, addicted to the sugar, because he knows that in modern times, no major entitlement has ever been implemented and then unwound," Cruz told Limbaugh.
With Washington dominated by the debate regarding U.S. military intervention in Syria, the defund movement is not creating the big headlines it once was. Even worse for the success of Tuesday's rally is the fact that is scheduled on the same day President Barack Obama will be speaking to garner support for action against Bashar al-Assad's government.
Of course, the attention the president has devoted to the question of military action in Syria could take away from his efforts to support the Affordable Care Act as well. "My understanding is that the administration had planned a big pushback on the defund effort for September," Lee's spokesman Brian Phillips told The Hill. "I don't see how they can do that now when they're debating whether to send our troops into harm's way."
In addition to facing limited support in Congress, Tea Party-conservatives are also fighting to convince the American people of the strength of their campaign while supporters of Obamacare are also intensifying their public relations efforts.
Republican lawmakers told The Hill that they observed strong grassroots support for the defunding movement at town hall meetings held in August, but a health tracking poll published by the Kaiser Family Foundation in August found that the majority of the American public does not believe defunding Obamacare was the way the implementation of the reform should be stopped. Lee's spokesman said those findings were misleading.
Here's how the major U.S. indexes traded on Tuesday:

 Follow Meghan on Twitter @MFoley_WSCS
Like us on Facebook to get the latest from Wall St. Cheat Sheet in your News Feed.
Don't Miss: Who Can Profit from Johnson & Johnson's Blood Test Business?