Dell and Icahn Reach An Agreement and 4 Other Hot Stocks
Dell (NASDAQ:DELL): The computer manufacturer, which has been having a roller coaster of a ride while trying to sort out its future ownership options, has entered into a deal with Carl Icahn, who was pursuing a majority stake in the company. Icahn and Associates has agreed not to chase a stake in the company worth more than 10 percent, but in return, allows Icahn to form agreements with other shareholders for a potential bid for the company.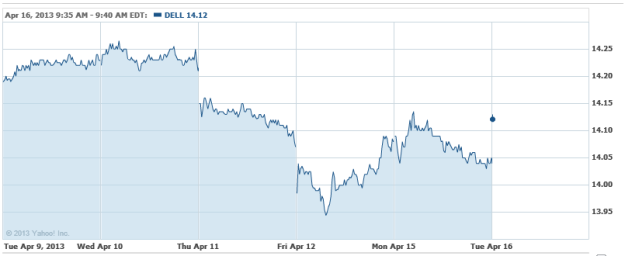 Macy's (NYSE:M): Macy's has filed an appeal in its case with J.C. Penney (NYSE:JCP), which stems from the judge's decision to allow J.C. Penney to carry unbranded Martha Stewart goods, pegged to be worth $100 million by analyst estimates. Macy's maintains that it had entered into an exclusive contract with Martha Stewart Omnimedia, at least through 2018, and has filed lawsuits against the retailer and Stewart's company. Macy's said that Judge Jeffrey Oing "erred in several significant respects" in his decision.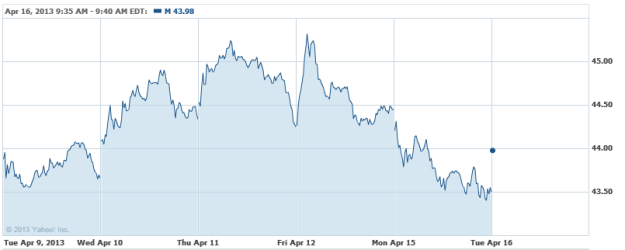 Paramount (NYSE:VIAB): Viacom's Paramount Pictures has strengthened its partnership with IMAX (NASDAQ:IMAX), by agreeing to carry five upcoming films in the large-screen format. The films include the fourth installation of the Transformer franchise, as well as Interstellar, both due in theaters next year. The new pact should help add heft to Paramount's pipeline, strengthened by IMAX's unique theater experience.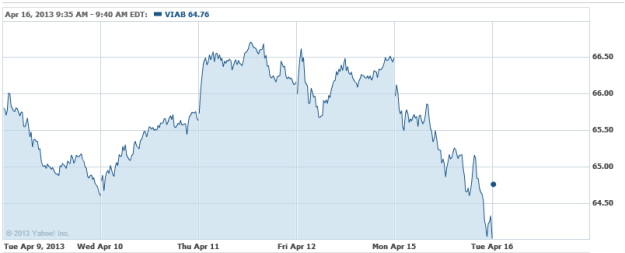 Carnival Cruise Lines (NYSE:CCL): The cruise line company, which has been beleaguered with problems due to various ship malfunctions, has announced that it will be reimbursing the government for the costs of its assistance in the rescue of the Triumph and Splendor cruise ships. U.S. Senator Jay Rockefeller (D-W.Va.), who has been pressuring the company to repay for the aid, said the Coast Guard spent $780,000 on the Triumph incident and $1.54 million responding to the Splendor. Additionally, the Navy spent $1.88 million on the Splendor debacle.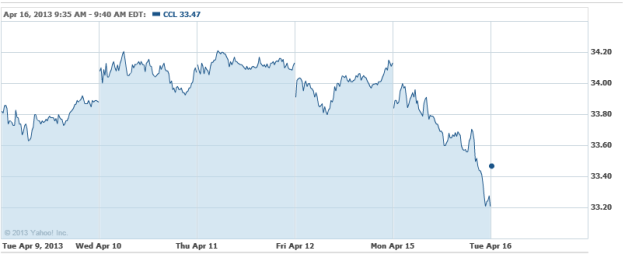 Don't Miss: Did Apple's Controversial Warranty Policies Inadvertently Help Scammers?