Dell Examines Icahn's Offer, Disney and News Corp. Deal With Sliding Ratings, and 3 More Hot Stocks
Dell (NASDAQ:DELL): A specialized committee at Dell has written a letter to Carl Icahn, asking for further details on his updated bid for a stake in the company. More specifically, the company is especially interested in how Icahn and his associates intend to finance the venture — which will be interesting, as many believe that Icahn himself still hasn't figured that tidbit out yet himself.

Disney (NYSE:DIS): Sliding ratings are putting pressure on advertising revenues, as broadcasters such as ABC and Fox (NASDAQ:NWSA) (among others) are settling for the lowest round of rate hikes seen in three years, coming into the "upfront" season. During the upfronts, networks preview shows for their fall schedules, trying to persuade advertisers to buy billions of dollars worth of commercial time in advance, Reuters reported.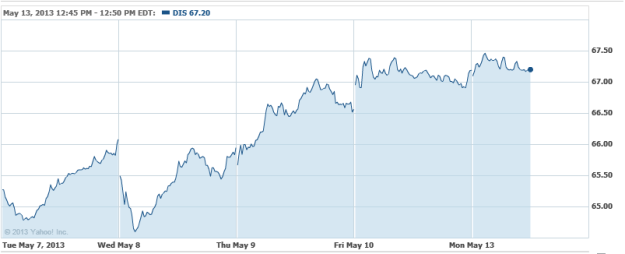 AngloGold Ashanti Limited (NYSE:AU): Higher quarter over quarter production, and a lower rate of equity shareholders were among factors that helped AngloGold reach profitability for the latest quarter, a 4.8 percent drop in gold prices. Freshly hired CEO Srinivasan Venkatakrishnan says that the miner must prepare for further decreases in gold prices, possibly as low as $1300. "Our major projects remain on budget and on schedule to pour gold by year-end, improving the quality of the portfolio," he added. "Prudent capital allocation will drive our strategy to deliver profitable ounces and sustainable free cash flow, whilst maintaining a strong balance sheet."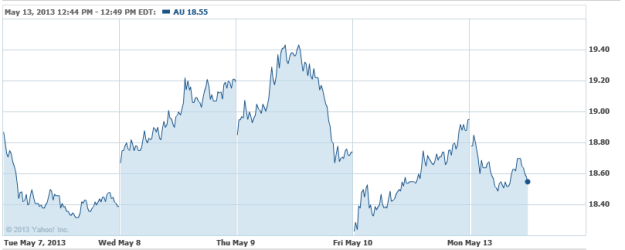 DirecTV (NASDAQ:DTV): The company becomes the latest to float a release of euro bonds, as the discount to the U.S. widens to the largest disparity in three years. For its first sale in the euro currency, DirecTV will be offering 500 million euros (about $648 million) of 10-year notes, according to sources.

Investing Insights: Is Nokia a Buy at These Prices?