Dell Investors Weigh Buyout Implications and 2 Dow Movers Sparking Chatter
The Boeing Company (NYSE:BA): Current price $74.02
Airbus (EADSY) posted a 43 percent slide in orders and thus surrendered its title as the world's biggest plane maker to Boeing last year, as it forecast improvements in orders and deliveries for 2013, while airlines anticipate reduced fuel costs. When the numbers are adjusted for cancellations, Airbus had 833 net orders while Boeing led on net orders with 921 aircraft, according to Reuters.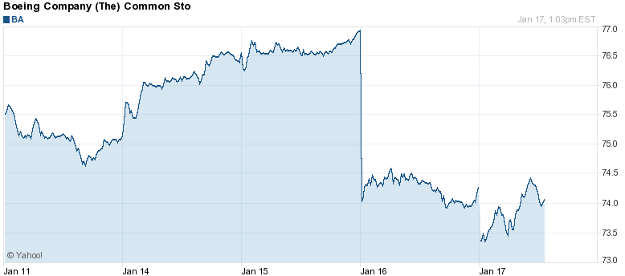 Start 2013 better than ever by saving time and making money with your Limited Time Offer for our highly-acclaimed Stock Picker Newsletter. Click here for our fresh Feature Stock Pick now!
Dell (NASDAQ:DELL): Current price $12.82
Dell  is mulling a possible leveraged buyout by Silver Lake Partners and several of its customers are considering how such a deal could affect their information tech investments, says the Wall Street Journal. Some CIOs worry that distractions from a deal could upset the firm's tech roadmap, but they also said that they could easily transfer to another vendor of computers, servers and storage such as Hewlett-Packard  if need be.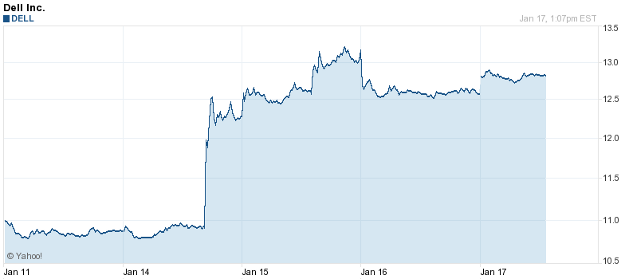 Hewlett-Packard (NYSE:HPQ): Current price $17.12
On Wednesday, embattled Hewlett-Packard unveiled a spiffy new entrance to its headquarters that Chief Executive Meg Whitman hopes will serve as "a symbol of the rebirth" of the technology giant.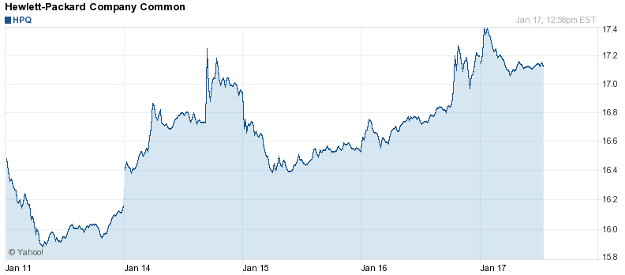 Don't Miss: Can Hewlett-Packard Get Rid of Autonomy?