Dell Urges Founder to Increase Bid, Novogen Lands Funding, and 3 More Hot Stocks
Dell Inc. (NASDAQ:DELL): A special panel at Dell has advised Michael Dell to increase his bid for the company to guarantee his offer against the $14 per share bid from Carl Icahn. Reuters reports that Dell was "was non-committal" on doing s0, and observers eagerly await an opinion on the offer from investment advisory firm ISS on Dell's current $13.65 per share bid.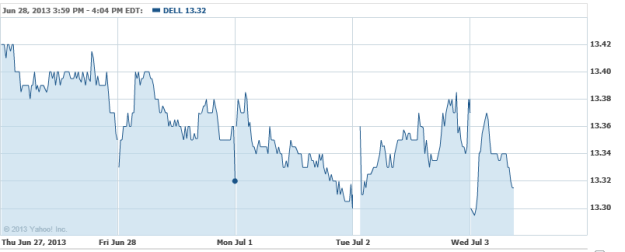 Novogen Ltd. (NASDAQ:NVGN): Shares are up nearly 5 percent after the company announced it had secured $5 million of working capital over the next three years, presumably for use in furthering development of Novogen's CS-6 drug for treating ovarian and late-stage brain cancer. The investor, Hudson Bay Capital Management, is buying up to five interest-free convertible securities and will make the first $1 million investment immediately.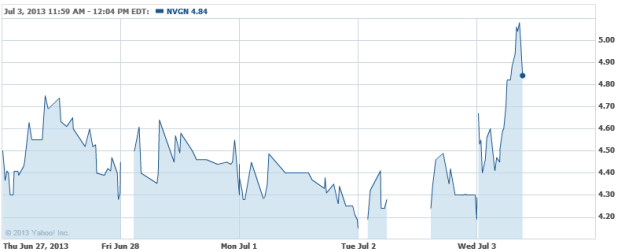 Microsoft Corp. (NASDAQ:MSFT): More on the Microsoft restructuring efforts — Skype chief Tony Bates will be put in charge of M&A work and developer relationships, while Windows chief Julie Larson-Green could head all hardware engineering. Online Services chief Qi Li would "run an applications and services engineering unit" that includes Office, Skype, and Bing product development; Server and Tools chief Satya Nadella would "oversee a unit focused on cloud computing" (presumably Azure), as well as corporate products, Bloomberg believes. CEO Steve Ballmer could unveil the shifts as early as next week.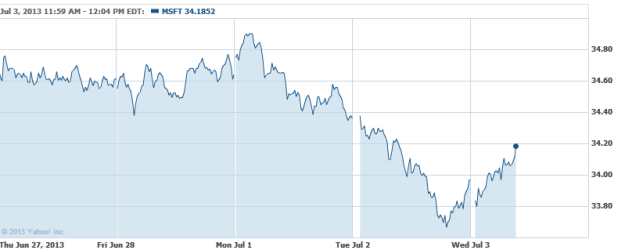 XOMA Ltd. (NASDAQ:XOMA): XOMA has transferred its commercialization and development rights for the perindopril franchise to Symplmed, a company founded by XOMA alumni. In return, XOMA will receive an equity stake in Symplmed and is entitled to royalties in the event a fixed-dose combination is approved by the FDA.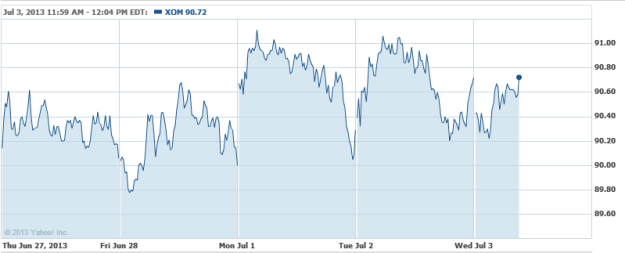 Leap Wireless (NASDAQ:LEAP): Shares are surging Wednesday after a note from Macquarie's Kevin Smithen, who raised the firm's rating on Leap to Neutral from Underperform, noting changes to Leap's debt maturities and the increased likelihood of a takeout by T-Mobile US (NYSE:TMUS) or Dish Network (NASDAQ:DISH). "Leap stock is tightly controlled by a few holders, and this can be both a catalyst and an obstacle for a sale," he wrote. "We believe that a buyer would have to pay at least $10 to acquire Leap, and perhaps higher."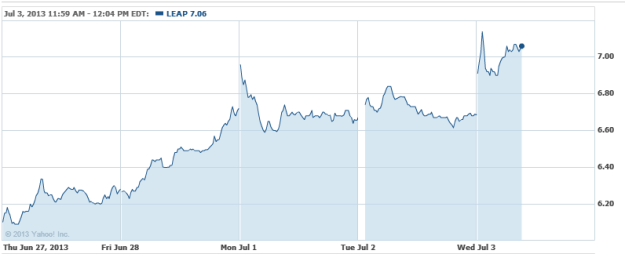 Don't Miss: Can a Korean Expansion Give Apple a Much-Needed Boost?