Dell's Pricing Strategy Hurts Profits, NetApp Seeks Options, and 3 More Hot Stocks
Dell (NASDAQ:DELL): Earnings per share of $0.21 missed estimates by $.14, although revenues of $14.1 billion were enough to beat projections by $0.58 billion. Year-over-year, revenue only fell 2 percent — down from 11 percent in the quarter prior. During an earnings call, Dell's CFO announced that the company has aligned its pricing strategy to be more in-line with the competitive environment, as margins shuddered in the last quarter.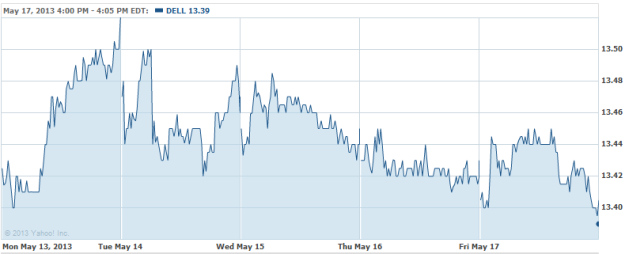 NetApp (NASDAQ:NTAP): NetApp is apparently in discussions with Goldman Sachs, to explore its available options regarding the stake taken by Elliot Associates, which is reportedly pushing NetApp to shake up its board. The company has been viewed as a takeover target for some time, as the company's technology hasn't lived up to that of its rivals. Elliot is also contemplating increasing its stake in the company, which has suffered a substantial stock battering in the last two years.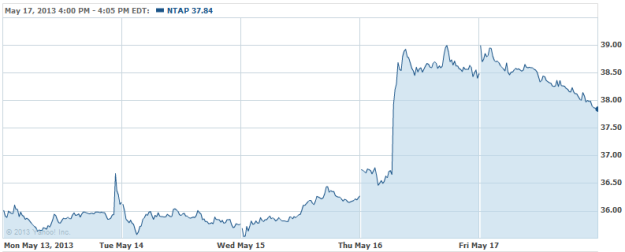 Tesla Motors (NASDAQ:TSLA): In a near 180 degree turn, Tesla CEO Elon Musk went from telling Morgan Stanley that the company had no plans to raise capital, only to initiate a second offering for $830 million or so. Musk noted that the efforts were mainly to establish a cash inventory for security against an "unexpected supply interruption" or "risk event." The timing for the offering couldn't be better, but what does this mean for the company's future?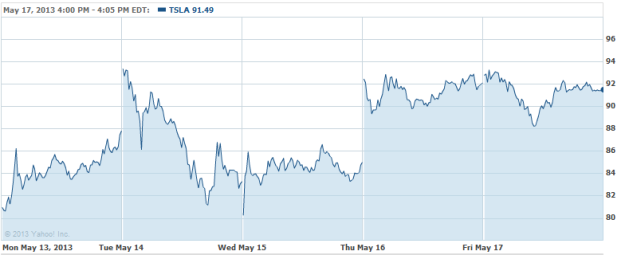 Cimarex Energy Co. (NYSE:XEC): Cimarex has declared a $0.14 per share quarterly dividend, in line with its previous payouts. It has a forward yield of 0.81 percent, for shareholders of record Aug. 15, and is payable on September 3. It has an ex-dividend date of  August 13.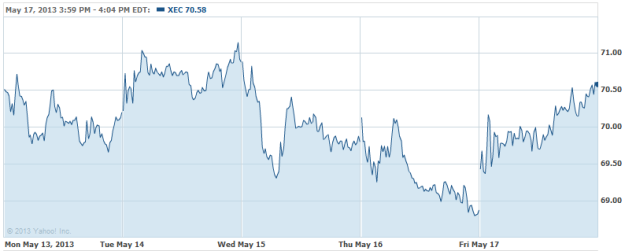 Total SA (NYSE:TOT): Total's chairman and CEO Christophe de Margerie confirmed the medium-term production targets on Friday, confirming that Total still expects its hydrocarbon output will increase an average of 3 percent per year between 2011 and 2015. The company has shifted into an aggressive exploring and search mode, to keep up with demand from emerging markets, notably Asia.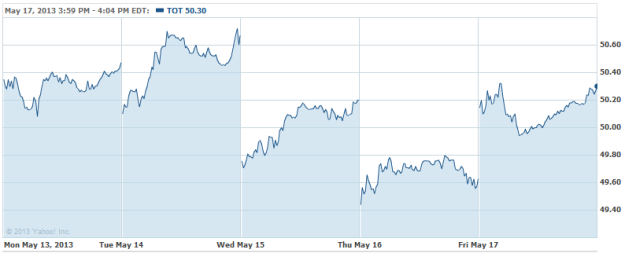 Don't Miss: Will Dell's Results Further Founder's Takeover Agenda?